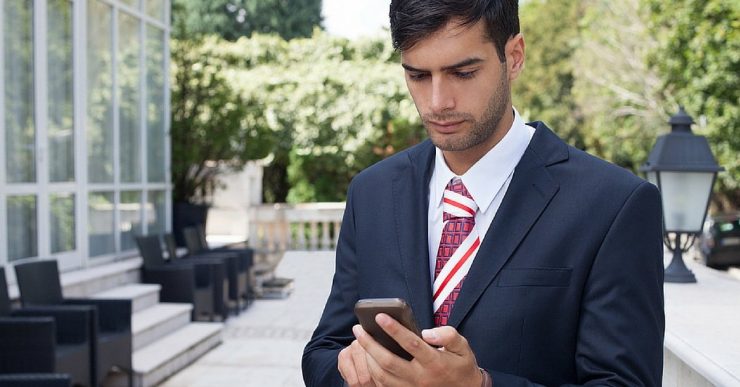 Do your employees love their iPhones so much that you'd have to pry them out of their cold, dead hands? Apple devotees boast about the numerous advantages their devices have over competitors.
One of the things they say is that iPhones are hack-proof. Unfortunately for them, that isn't the case. Read on to learn the security risks of using an iPhone.
Why iPhone Users Think They're Invulnerable
When desktop computers became popular, Apple's products developed a small and loyal following. Because the install base was so small, it wasn't worth hackers' time to break into them.
Today, that is no longer the case. Apple is wildly successful, thanks to its intelligently and elegantly designed products. The mobile security provider Good Technology reported that iOS phones represented nearly three-quarters of all enterprise smartphone activations in the fourth quarter of 2014.
Security Isn't at Apple's Core
As a result of Apple's prevalence, it's now very much worth hackers' time to break into iPhones and exploit vulnerabilities. Users can no longer brag that their phones are hack-proof.
In February 2015, network security firm GFI released a ranking of the most vulnerable operating systems in the previous year. Guess which OS took the top two spots? That's right, those developed by Apple.
Apple's Mac OSX, for desktops, had the dubious distinction of having 147 vulnerabilities. The operating system for the iPhone, iOS, was a close second, with 127 vulnerabilities.
How Can You Protect Your Employees' iPhones?
Your employees are carrying around targets in their pockets, backpacks and purses. Those phones can access valuable and sensitive corporate data.
What can you do to keep that information safe? The first step is education. Teach your employees that their phones aren't hack-proof. Make it clear that jail-breaking their phones is a bad idea – it only makes their devices more vulnerable. Also, the only safe place to download apps is from Apple's App Store. Other sources aren't secure.
Dynamix Solutions: Your Trusted Source for Mobile Device Security
Are you worried about the risks mobile devices can bring to your business? We can help you.
Since 2001, our talented group of specialists has been lightening the technological load for a diverse range of clients, providing a wide range of managed services and solutions designed to let them get on with the business of doing business.
If you have any questions about what our services can do for you, simply fill out the form on the right to get a free quote. You can also click here to contact us or call us at our Toronto office (647) 694-2869, or our Calgary office (587) 315-4170.