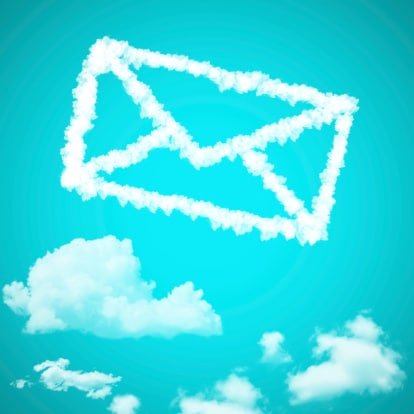 Have your friends asked you about spam they've received from your Yahoo email address? If so, you may be a victim of a recent cyber-attack. On Thursday, Yahoo announced that attackers compromised an undisclosed amount usernames and passwords to Yahoo Mail accounts.
Yahoo hasn't released the amount of compromised accounts, however, the company has started to tell affected users to change their passwords. If you've been affected by the cyber-attack, you may receive an SMS text asking you to change your password. Also, Yahoo has enabled a second sign-in verification to allow users to re-secure their accounts.
Jay Rossiter, the senior vice president in charge of Yahoo's platforms and personalization products, said the attackers most likely hacked an external, third-party database to steal login information. Rossiter went into further detail about the situation:
"Our ongoing investigation shows that malicious computer software used the list of usernames and passwords to get access to Yahoo Mail accounts. The information sought in the attack seems to be names and email addresses from the affected accounts' most recent sent emails."
Yahoo is working with federal law enforcement to find and prosecute the attackers. The company also plans to take further precautions to prevent this type of attack from occurring again. "We regret this happened and want to assure our users that we take the security of their data very seriously," Rossiter wrote in a blog post.
Yahoo has provided a few security tips to help users keep their Yahoo Mail accounts from being compromised:
Change your password.
Create your password using variations of symbols and characters.
Do not use the same password for multiple sites or services.
Also, it's important to protect yourself from viruses and various types of malware found in emails. Here's a few tips to prevent malware and viruses:
Never click on any of the links inside of an email, especially if the email seems suspicious. Some links may bring you to a legitimate website, but most links will be loaded with malware and viruses. If you're expecting an email from your bank or some other service, don't click links; simply visit the website manually. It's better to be safe than sorry.
Don't Open Unsolicited Attachments
If you're expecting something from a friend or family member, make sure you've verified that they've sent the email, then go ahead and open the attachment. If the email is unsolicited, don't open any attachments. Even if the file looks innocent, it may be full of harmful malware.
Scan for Viruses and Malware
If you open a suspicious email, don't hesitate to run a malware and virus scanner immediately. Some spam emails are safe, however, most are full of malware and it's critical to detect and eliminate them as soon as possible. Again, it's better to be safe than sorry.
To learn more about the recent Yahoo Mail hack and how to protect your account, give us a call or send us an email. We can help you stay up to date on the latest cyber-attacks and security threats.