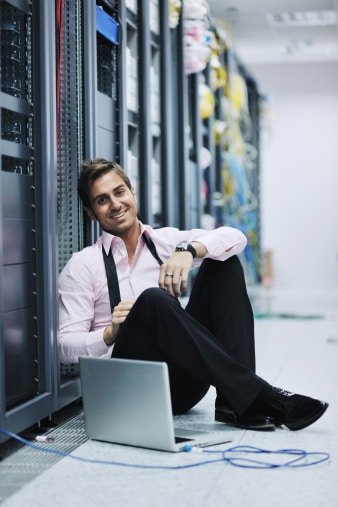 Today, computers are a huge part of almost everything we do. They allow our businesses to run more efficiently, enhance our quality of work, and enable us to generate more revenue.
Data is the foundation of IT, and when data gets lost, corrupted or stolen an organization can run into major difficulties.
For an organization to succeed it must deploy certain technology and backup processes to ensure that data is always available and usable, even in the event of a manmade or natural disaster.
While most companies have some sort of data backup strategy in place, any organization no matter what size, still must be able to answer a few important questions about their data backup plan.
How Sensitive Is Your Data?
Determining the sensitivity of your data will help you determine when and how it should be backed up.
For critical data, including databases, you should have a comprehensive backup plan that extends over several backup time periods.
For sensitive data, you should ensure that your backup data is physically secure as well as encrypted.
For less critical data, such as your daily user files, an extensive backup plan isn't necessary. However, you'll still want to back up this data regularly and ensure that it can be recovered easily.
What Type of Information Does Your Data Include?
While some data may not seem critical to you, it might be critical to others. By knowing what type of information is contained in company data, you'll be able to determine if it actually needs to be backed up, as well as when and how extensively.
Does Your Company Need to Have Backup for Your Backup?
Small businesses can easily archive most of their information on their own, as an alternative to a second backup. However, with a large server, an image of the server should be made to create a backup of what's already saved in case the data can't be retrieved immediately.
Many businesses ignore the fact that their backups can also fail, which means you must be backing up your back up.
Is Your Data Being Backed Up Regularly?
Regularly backing up your data is necessary to avoid file theft, or a breach of critical information that could negatively affect your company.
Apple's Time Capsule is an excellent choice for small businesses, larger businesses will require a bigger server that can store large amounts of data.
Can Your Data be Accessed If It's Lost?
Who is backing up your data, and where can it be found in the event of a massive server failure?  Make sure the contact information for your data backup host is readily available. Your company should have a direct communication line to them so your staff can contact them immediately.
Are You Testing Your Backup System To Ensure It's Working Correctly?
No matter how comprehensive your backup plan is, you'll never know if it actually works unless you test it. Avoid potential backup failures by regularly testing your back plan.
Even when your host is backing up massive amounts of company data, you shouldn't be completely trusting. When discussing your backup plan with your host, schedule a time to test their backup systems so you're sure that they're working and your data is safe and always accessible.
How Long Can You Expect To Wait if Your Data Backup Goes Down?
While this may be an awful scenario to consider, you must consider it and prepare for the possibility, especially if your backup system hasn't been backed up. It could be a while before your data can be retrieved, as data stored on tape backup systems must be reconfigured.  This could even take several weeks.
With a proper extensive backup solution in place, you'll be able to retrieve your data within minutes. Time is an extremely important factor in your backup plan, and you must be able to get critical systems back online quickly. Consider altering your backup plan to ensure a speedy recovery.
A good rule to follow: If the loss of specific data will interfere with your business, you must back it up!