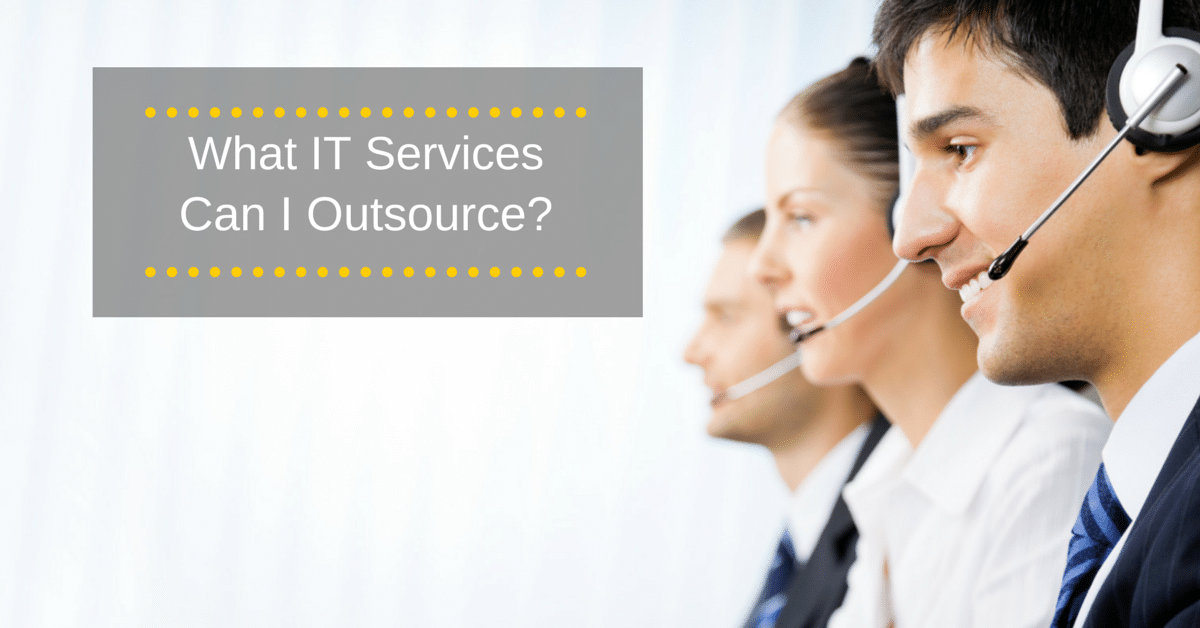 You may have heard that you can save money by outsourcing your IT services. But you may not be sure which tech services can be supported virtually. Just remote support? Security too?
Let's explore some of the common outsourceable IT services for small businesses, and why your company would benefit from getting outside help for your tech needs.
Archiving Services
Your company's computers can hold a great deal of data. Nevertheless, that amount is still finite. As such, you need to be able to remove some of your current data from your computer systems in order to make room for new information. You can remove everything from your computer that you are not using right now without losing a single byte of data through a process called archiving.
That being said, archiving is a complicated process that requires the help of an IT professional. This service can be outsourced so that your data is routinely archived without worry.
Device Protection IT Services
To put it simply, the internet is a dangerous place. Everyone, including large corporations and major government agencies, can be attacked via the web. This makes cyber security a must. Cyber security can be difficult if you set it up yourself, but fortunately, you can easily outsource your cyber security to make sure that your business is completely protected.
Repair Services
Computers, mobile devices, routers and other hardware can malfunction for seemingly unknown reasons. In most cases, an IT expert can quickly identify and resolve the root cause of these issues. Instead of paying IT personnel to meander your facilities until something breaks, you can connect with an external IT service that will only charge you for the services actually rendered.
Remote Monitoring IT Services
If something is going awry with your computer systems, but you do not notice, it can cause extensive and irreparable damage to your company. You hire a remote IT support company to have their experts remotely monitor your entire network, even while you are sleeping. These types of services also usually come with automated monitoring capabilities that will help identify issues that human eyes could miss.
Storage Services
As we noted earlier, your devices have a finite amount of space in which to store your data. By outsourcing your storage solutions to cloud IT services, you add unlimited flexibility and capacity to your company's digital storage capabilities.
Convinced? Now Do You Need an Experienced Outsourced IT Company?
Outsourcing IT services does NOT mean that you will lose control of your system. A quality outsourced IT service will provide you with recurring status updates and full access to all of the resources that they are using to keep your computer network secure and operating efficiently.
If you're considering outsourcing your IT services, we can help. At Dynamix Solutions, we take complete responsibility for your technology requirements, providing you with the support you need to properly archive your data, protect your devices, repair your hardware, or any other technical need. Learn more about our IT outsourcing services, or contact us to request a free quote, and save money while saving your digital assets.