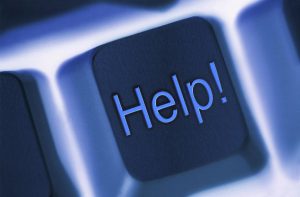 Choosing the right IT service provider is a great way to simplify and streamline your operations, protect your data and cut costs.  It is also a very important form of risk management, given that a company's stored information is one of its most valuable assets.  Understanding this, there are a number of drawbacks in working with IT management companies that lack a comprehensive understanding of your operations and your needs.
Getting The Right Software Solutions
One of the major benefits in working with a reputable IT company is the fact that these professionals can assist you in finding the best software for your operations.  Without a niche-specific understanding of your business, however, these are not recommendations that managed IT services will be qualified to make.  There is a wealth of Software as a Service (SaaS) solutions that are helping companies to improve their bottom lines, integrate their data and implement effective knowledge sharing programs among many other things.  Your business should have access to those options that are going to provide the best benefits for any customer relationships management, talent management and human resource management programs that you have in place.
Setting Feasible Goals With The Best Managed IT Services
Some managed IT services have a number of very general products and service offerings that are only capable of meeting a very basic range of needs.  Others, however, are results-oriented and go far beyond simply ensuring that systems are up and running.  These entities work to ensure that businesses are constantly striving for an optimal level of efficiency and that they are making the best use of their technical resources for building better relationships with customers, identifying potential problems and implementing timely solutions.  Ultimately, they are committed to helping businesses move forward, rather than pushing products that will force them to stay in place.
Managed IT Services Can Help You Prepare For The Unexpected
With access to an array of flexible programs and tools, you can work with your managed IT services to start protecting yourself against the unexpected.  With cloud-based data management solutions and the ability to create individualized disaster management plans, these providers can help your company remain up and running, even when the unexpected occurs.
Choosing a trusted provider for your managed IT services can have a major impact on your bottom line.  By working with IT management professionals that take an individualized and integrated approach with each and every client, you can get solutions that are tailored to the demands of your business.  Hiring the wrong provider, however, can leave you struggling with the burden of outdated systems and services that do not foster real or lasting growth.
Call us today to find out how we can help you safeguard your data, get more value from the information you collect and streamline your operations for success.