Microsoft just made a big announcement that is going to impact Windows users around the holiday season 2021 and into early 2022. It's issuing a new operating system (OS) upgrade around that time – Windows 11.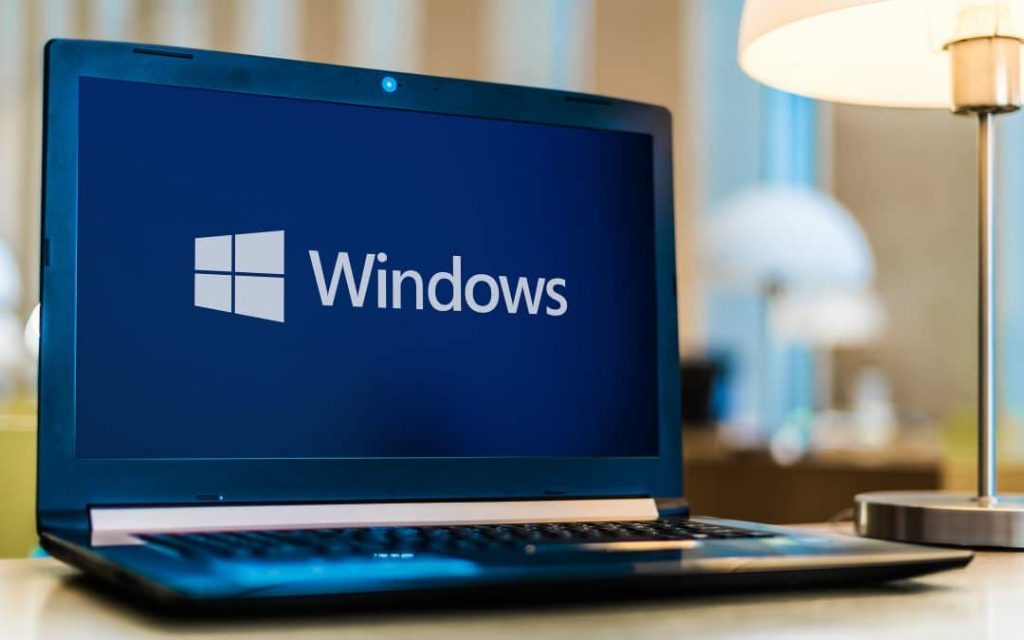 Windows 11 isn't going to be quite as major an upgrade as Windows 10 was when compared to its predecessor. However, it still represents some major changes to the Windows operating system that will impact users' experience and productivity.
The OS that runs company devices is one of the main foundations of your technology infrastructure. Any major change to that, such as a version upgrade, requires advanced planning to mitigate problems and potential downtime.
The average cost of downtime for a business starts at $140,000 per hour and can be as high as $540,000 per hour.
Some companies will hold off on OS upgrades because they don't want to deal with the planning needed and are afraid of running into issues. But this just means those companies are a step behind their competition and could eventually be at risk of compatibility problems as well as potential security issues.
It's best to get out ahead of an OS upgrade, so your company and users are ready for a smooth transition and can enjoy the benefits with minimal disruption.
We'll go through the main things you need to know about the upcoming Windows 11 release and what you can expect from the new features.
Exciting New Windows 11 Features
Snap Layouts for Easier Multi-Window Work
Much of the work that users do requires accessing multiple apps and/or browser windows at the same time. This often ends up with users having to painstakingly resize windows so they can see the information they're working with.
App switching – having to continually bring a different window to the front of view – is how many users work. This can eat up as much as 30 minutes per day (2.5 hours per week) in productivity.
Windows 11 will help speed up multi-window work with Snap Layouts. This gives users a choice of 6 different screen layouts that include between 2-4 windows. The windows automatically resize according to the layout chosen.
Distraction-Free Start Menu
Simplicity is the main theme of the changes you'll see in Windows 11. One of these is a significantly pared-down Start menu that allows users to pin their most-used apps or settings to the top.
You'll also find that the Windows key (the icon for the Start menu) has moved from the left side of the taskbar to the middle, now being grouped with the other taskbar icons.
The large search bar that used to be to the right of the Windows key is now located at the top of the Start menu.
You May Want to Start Using Microsoft Teams Now
Microsoft is discontinuing Skype for Business on July 31, 2021, and its pushing of companies towards Teams takes a big step in Windows 11.
MS Teams is now going to be natively integrated with Windows, and you'll see the Teams icon show up on the taskbar.
Users can click to start an audio or video call from their desktop using the Teams icon, without needing to open the full Teams application, unless they want to.
This will make for a much smoother video call experience and encourage remote teams to connect more frequently because they don't have to go through multiple steps to initiate a call.
New News & Widget Feed
Users can customize a desktop feed with everything from a weather report to their calendar preview. Windows 11 adds an Edge-powered feed that includes multiple widgets users can access to get helpful information at a glance.
New Accessibility Features
Windows 11 is described by Microsoft as its "most inclusively designed version of Windows."
Users will find several enhanced accessibility features, including:
New sound schemes

New color, dark, and high contrast themes

Windows Voice Typing

Redesigned Closed Captions
How to Get Ready for a Windows 11 Upgrade
Here are some of the things that business owners should do to get ready for the Windows 11 upgrade:
Check to see which PCs meet the

minimum requirements

for an upgrade.

Check the compatibility of the software and hardware you use with Windows 11.

Budget for replacement of older PCs that don't meet the specs to upgrade.

Schedule an upgrade with an IT provider to ensure a smooth transition and minimal downtime.

Hold user training on Windows 11 before the upgrade.
Schedule Your Windows 11 Upgrade Now to Ensure You Get the Timing You Want
Dynamix Solutions can help your Toronto or Calgary business through a successful and productive upgrade to Windows 11 when the OS is rolled out later this year.
Contact us to pre-schedule your upgrade and ask us about user training. Call Toll Free: 1 (855) 405-1087 or reach out online.