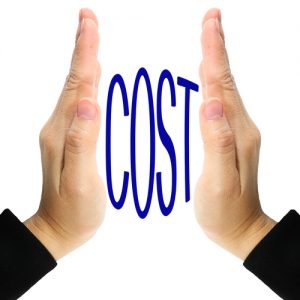 If you're worried about keeping your business afloat in a difficult economy, you may be looking for ways to effectively cut down your costs and increase your company's profits. In fact, making small changes now, such as reducing your energy usage, switching to outsourced IT support or buying less bulk products, could help to prevent bigger, more significant cuts later on. With that in mind, we've put together five effective ways to cut your business costs.
Cut Back on Energy Usage
The first and most logical step is to cut back on energy usage. Cut back on electricity by switching to compact fluorescent lighting, and invest in better insulation or triple glazing for your windows. Cut back on mileage when travelling by slowing down and using GPS systems to mark your route more effectively. Only go on business trips if necessary, and choose cheaper options when it comes to hotels and flights.
Give Staff More Options
Allowing some of your staff to telecommute/work from home, or even just bring their own mobile devices to work, are all great ways to save on costs. With more of your staff working from home full-time or maybe even just one or two days a week, you'll be able to save on office space and they'll also be happier not having to pay for travel costs, or worrying so much about family commitments. It's a win-win situation for everyone involved.
Pay Your Invoices Early
Most suppliers offer discounts to those that pay up early enough. You could save around 2 percent of overall costs if you take advantage of this and pay up early (usually within 10 days, but check with your supplier to make sure).
Carefully Manage Your Inventory
If you always buy in bulk, you should consider keeping only the items you absolutely need to have in stock. Depending on your situation, it might not always be ideal, but being careful with your inventory now could make all the difference when it comes to keeping your business afloat in tougher economic times.
Outsource Your IT Support
Outsourced IT support is another great way to manage your business costs and is generally a lot cheaper than keeping your own in-house team of IT professionals. Another benefit is that your IT systems will be kept running smoothly and efficiently, with less on-site equipment to worry about. With outsourced IT support, any software updates will be taken care of.