Leading IT Company in Toronto
Dynamix Solutions Inc. provides a range of Managed IT Services, Systems Administration, Enterprise Network, Monitoring and Reporting, Remote IT Support, Help Desk Support, Server and Support Management, Computer & Network Support and Application Development designed to accelerate business productivity, from expert installation and implementation to remote and on-site system management.

Our office in Markham serves Toronto, GTA, Vaughan, Mississauga, Pickering, Brampton and Richmond Hill.
WE LOOK FORWARD TO HEARING FROM YOU.
OUR
TORONTO

OFFICE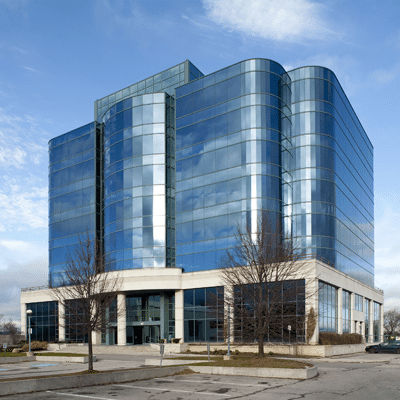 CONTACT US
Call: (416) 657-2449
Toll Free: 1 (855) 405-1087
IT Support for Your Toronto Business
Dynamix Solutions has partnered with numerous businesses in Toronto to help them maintain their IT systems and infrastructure at peak performance. Our services help troubleshoot problems and upscale how new software responds to technical support requests.
We ensure our IT support services are proactive for better service delivery to customers, with our computer systems running remotely and on expedited service requests. We have a dedicated help desk, account manager, and onsite engineers for every customer needing IT assistance from our company.
Dynamix Solutions provides the following IT support services:
Managed IT Services
We assist organizations with remote management and IT infrastructure monitoring by securing their services, mainly by doing penetration testing, incident response, and threat hunting. Our IT support services ensure all company data is configured, tested, and managed using suggested software patches that are upgraded and installed with compatible systems.
Dynamix provides excellent technical assistance for resolving issues disrupting computer and application software for our clients in Toronto. Our IT systems work through encrypted tunnels that secure data from being tampered with or intercepted by hackers who compromise user networks and devices, causing severe damage.
We assist companies in maintaining their computer networks, offering technical support for both their software and hardware components in order to ensure their operations remain efficient. We do this by troubleshooting specific problems to resolve technical issues while supporting multiple software installations and hardware configurations for the greater performance of your networks.
Cybersecurity Services
Our company offers designated procedures addressing internal and external threats to business security, since most businesses have embraced a digital transformation approach, incorporating cloud-centred tools as a part of their infrastructure. These services help with encryption, data loss prevention, intrusion detection, and access to system control.
Cloud Services
We offer multiple cloud computing services through our advanced platforms, IT infrastructures, software, and interactive technologies that are highly secured. Third parties host the platforms, which can be delivered on demand to organizations using internet IT resources such as servers, databases, and applications.
As a Toronto IT Company, we provide specialized recovery techniques for replicating, hosting, and controlling virtual servers during power outages or natural disasters. This technique enhances how virtual machines operate alongside monitoring disaster recovery processes to help companies and customers resume their operations faster.
Dynamix Solutions is the leading IT services provider when it comes to technical support. Our IT support services will help you stay more competitive in Toronto and efficiently achieve your business goals. Reach out today to discuss your needs with our professional team.