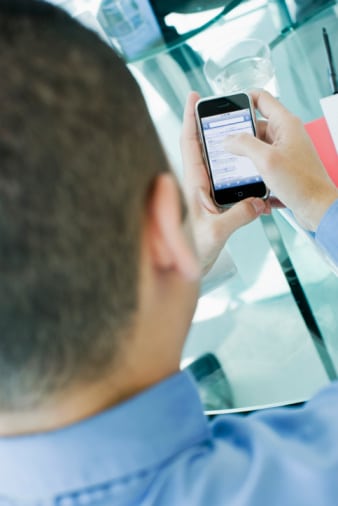 iOS 7 was introduced with the release of iPhone 5S and iPhone 5C, available to download on all iPads and iPhones. With iOS 7 comes a lot of exciting new features, some are blatantly obvious, while some aren't so obvious. Here are the top 12 hidden features:
Block Numbers
Sometimes it's necessary to block certain individuals from calling your phone. We've all received countless phone calls from people we don't want to talk to, such as telemarketers. With iOS 7, users' are finally able to block numbers and it's simple to activate. Go to the contact name, select the information option, and choose the "block this contact."
Apple Maps
If you travel frequently, this is a convenient feature for you. Prior to leaving, plan your trip with Maps on your Mac and send it to your iPhone. In order to use this handy feature, install OSX Mavericks on your Mac and create your itinerary. Once you've created your travel plan, click the "Share" button and send to your iPhone.
Custom Vibrations
Want to know whose calling or sending a text without looking at your iPhone? Create custom vibrations for individual contacts. It's simple, go to your Contacts, select a contact and choose Edit>Vibration. There are two options, pick one of the vibrations or create a new one.
Camera Flash Alerts
This is an interesting feature. The iPhone's camera LED flash can be set to alert you when you receive a call or message. With the camera flash alerts enabled, the LED will flash repeatedly to alert you. To use this feature, go to Settings and select General, then select Accessibility and turn on "LED Flash for Alerts."
Undo Deleted Mail
Have you ever deleted or archived an email then wanted it back immediately after? With the iOS 7, if you've deleted or archived an email in the Mail app, simply shake your iOS device lightly to bring up an undo option.
Drag and Drop Calendar Events
Finally, you're able to use simple gestures to move the calendar events around. For busy users, rescheduling appointments or changing plans can become a hassle. This feature saves a lot of time. To move an event, tap and hold on it, then move it to the day or time. If you'd like to resize it, tap and hold until the top or bottom bubbles appear, then grab one to resize.
Quick Extensions
This is another handy time saving feature for busy users. When typing an address, tap and hold the period on the keyboard to select an extension from the most popular extensions, such as .com or .ca.
Quit an App
In the past, users had to double tap the home button, then tap and hold the apps until the red minus sign showed up. With iOS 7, simply double tap the home button and flick up the app to quit. This feature is incredibly handy for frozen apps.
Background App Refresh
Save your battery life with this feature. Apps in the background refresh automatically according to your location. To turn this off, go to Settings, select General, select Background App Refresh and turn the function off.
Turn-Off Parallax Wallpapers
Parallax is a dynamic effect on many of the new wallpapers, as well as icons and other items on your screen. If this effect makes you feel queasy, or drains your battery, go to Settings, General, Accessibility, then turn on Reduce Motion.
Correct Siri's Pronunciation
Siri can be difficult to understand when pronouncing certain names. If you're having trouble with this, say "Siri, that's not how you pronounce that." Once you've done so, Siri will ask you to say it again, in order to learn the proper pronunciation of the name.
Make the Text Larger
If you're having trouble reading text on the iPhone, don't switch to a larger phone. Use Apple's Dynamic Type mode, which makes the text larger in supported apps. To adjust the setting, go to Settings, General, and Text Size, then adjust the slider until it's the correct size for your eyesight.