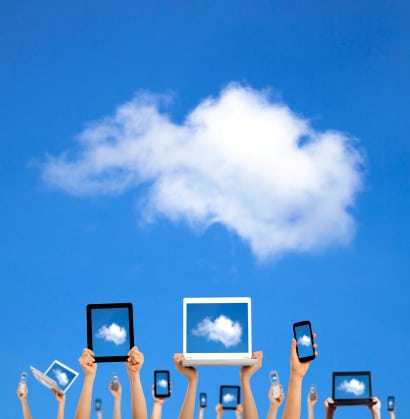 The much-anticipated SharePoint 2013 finally arrived earlier this year. This version of SharePoint introduces new ways to share your work and collaborate with members of a team.
In addition, there are features to help organize your projects and discover new information with your teammates. If you're thinking of upgrading from a previous version of SharePoint, or maybe migrating from another product altogether, here's a list of ten reasons why you should upgrade to SharePoint 2013.
Apps for SharePoint
Apps for SharePoint are functional and extend the capabilities of a SharePoint website. With SharePoint 2013, you can use CSS, HTML, JavaScript, and protocols like the Open Data protocol (OData), and OAuth to communication with SharePoint via Apps. With the app model, custom code runs on a separate server, so you can avoid performance problems created by custom apps.
Free Office Web Apps
Office Web apps are free for both internal and external users; no office client is necessary. However, the exception is that internal users will require an Office 2013 license, either standard or pro, to edit documents. Office Web apps works on mobile devices as well.
Search with Integrated FAST
With previous versions of SharePoint, a super search engine called FAST was used to locate files. However, it was sold separately. With SharePoint 2013, FAST is embedded in the platform itself, with features targeted specifically to make the searching process more simple and efficient.
Workflow Manager
A new add-on called "Workflow Manager" can be downloaded and installed, with the ability to run on its own server. Workflow Manager has its own respective databases for the Service Bus and the manager itself.
Incremental Storage
Let's review how SharePoint stores documents. If you create a 4 MB document, SharePoint has the original copy securely saved. Then collaboration occurs, where two co-workers edit and change the document. At this point, SharePoint has three total versions of the document: the original and two edits. The edited documents are duplicates of the original file, meaning the file takes up 12 MB of storage space. However, SharePoint 2013 stores documents incrementally through a process called "shredding." The changes to the original file are stored, rather than the entire file; instead of 12 MB of storage space, you only need 5 or 6 MB.
Mobile Computing
The new SharePoint is designed to accommodate mobile web browsing, as well as send alert notifications directly to apps on your smartphone.  This allows employees working "on-the-go" to stay connected. As mobile computing becomes more prevalent, this new feature will increase a staff's productivity.
Big Data Support
SharePoint 2013 has added support for big data, allowing for much larger data sets due to the integration of Power Pivot technology. Built on the Vertipaq engine, large data sets can be compressed and filtered while in the memory on the server, so operations occur quickly.
The Power View data modeling and visualization engine for Excel has been updated as well. Users can leverage Power View with large data sets to create visualizations with graphs, charts, runtime data filtering, and slicers.
OData Support for Business Connectivity Services
In both SharePoint 2013 and 2010, Business Connectivity Services (BCS) allow users to connect and interface with data external to SharePoint. In SharePoint 2013, BCS has added support for OData, which means SharePoint can connect to external sources using OData.
Improved Design Capabilities
SharePoint 2013 includes improved features for designing websites and content. With SharePoint 2013, site owners and designers can customize the global and current navigation menus by dragging and dropping menu items directly onto the page.
Increased Publishing Capabilities
With cross-site publishing for web content management, users can enhance the authoring and publishing processes. Cross-site publishing allows users to store and maintain content in one of more authoring site collections, as well as display this content in one or more publishing site collections. When changes are made in an authoring site collection, they will be displayed on all site collections reusing the content.