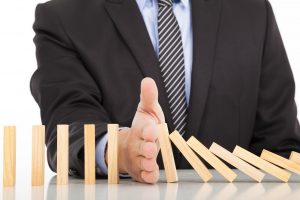 Most companies would agree that they have regularly been affected by some security flaws or breaches. On careful inspection, it has also been revealed in many cases the employees have been directly or indirectly responsible for the breach. Most firms continue to spend more money on breach detection software and will continue to do so since they are extremely cautious of the threat. Most of them also agree that human behaviour was the biggest reason why such breaches were happening. Since many firms rely on a  provider, they are a lot more protected than one that runs its own IT operations.
Even though employees have been warned against malicious software in the past, there is a tendency to fall prey to it over and over again. Companies have been training their staff to deal with such matters and yet they continue to pave the way for a malware attack.
Phishing emails that look quite legitimate have been causing havoc and it is clear that the human element has a significant role in causing harm to the network.
In such cases when such a disaster happens, you need to have a flawless business continuity plan in place. It must define clearly what the tasks are in hand and who is accountable for it.
You need to build a plan that throws light on how your team can cope at times of a disaster and most importantly how you can store important and sensitive data that is vital to protecting your firm's identity and reputation. You need to know specifically who the leaders will be for the respective tasks during the hour of crisis.
Many such projects also need to define the kind of recovery period that is needed. By having the experience and understanding of the capabilities of your operations team, you can estimate the time that is needed keeping in mind the resources that you have in hand.
You also need to quantify the damage done to your business. You cannot plan a strategy unless you don't the exact scale of damage. By estimating the size of the problem and the people that are impacted by it, you can begin to prioritize the issues need to be resolved.
With good leadership and proven technical expertise, you can recover from these disasters. What you need to keep in mind at all times is that prevention is always the better way to deal with these disasters. When you a trusted IT service provider that handles everything for you, you can be assured of a much higher level of safety and better levels of operational efficiency.
Since 2001, our talented group of specialists has been protecting our clients from such painful security threats and disasters. It's better to have a trusted ally that can help you avoid or deal with such matters with relative ease. We also provide a wide range of managed services and solutions with a high level of security.
If you have any questions about what our services can do for you, simply fill out the form on the right to get a free quote.
You can also click here to contact us or call us at our Toronto office (647) 694-2869, or our Calgary office (587) 315-4170.