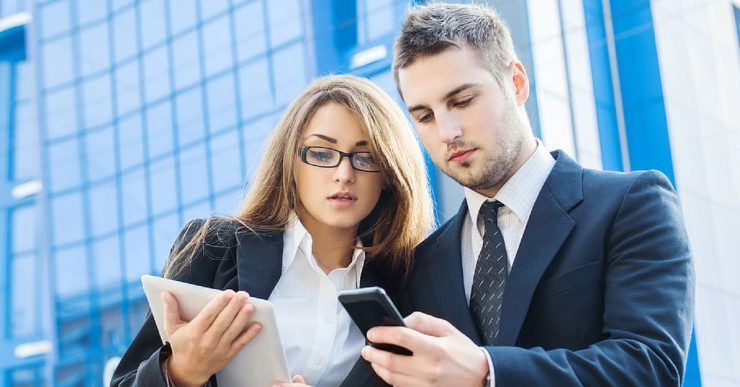 Running a small business is similar to running a marathon while organizing the event and serving refreshments to fellow marathoners. There's never enough time to take care of all the details of running a small business, such as human resources, payroll, budgeting, marketing and IT support.
The act of multitasking takes away from the overall focus you have on your goal as a small business owner – specifically, making money. Having to deal with information technology systems presents another headache, another item to juggle among many. Finding the right IT support group to prop up the digital end of your company provides valuable help in growing your business.
Know Thyself
The most important aspect of acquiring help with your small business' IT is knowing exactly what your company is doing as well as the goals that you seek. If your business provides a service rather than a product, hiring an IT firm that specializes in setting on online retail stores doesn't make sense at all.
Having an intrinsic knowledge of who you are as a business and what you need allows you to focus on selecting the best solution for your business' information technology systems.
Research Before You Buy
Doing a quick background search on the company you're considering as an IT service provider is the first step of due diligence before giving them your money. Utilizing Google search by entering the company name and search terms like 'BBB' and 'scam' quickly reveals whether another company has had problems with a particular IT company.
If you're able to contact a few clients of the IT company, you can learn about the experience that others have had dealing with the IT support crew. Of course, never go to your competitors to see how they're IT service fares, as they may willingly lead you astray by suggesting the wrong company.
Choose an IT Support Company that Grows Alongside Your Business
The ability for an IT firm to offer services that can quickly be scaled up to match the growing success of your small business is vital. Building trust with another IT company in the middle of a huge expansion can lead to problems and misunderstandings, while sticking with the same firm ensures a working rapport that leads to easier communication and better results.
How an IT Support Company Can Help
Small businesses, especially start-ups, often feel the need to save money by doing everything by themselves, even if it means focusing away from what makes the business successful. At Dynamix solutions, we will administer and watch over your network, servers and desktops, so that you can focus on increasing the profitability of your business.
If you have any questions about what our remote IT support services can do for you, simply "Request Quote" or call us at our Toronto office (416) 657-2449 or our Calgary office (403) 456-2183.