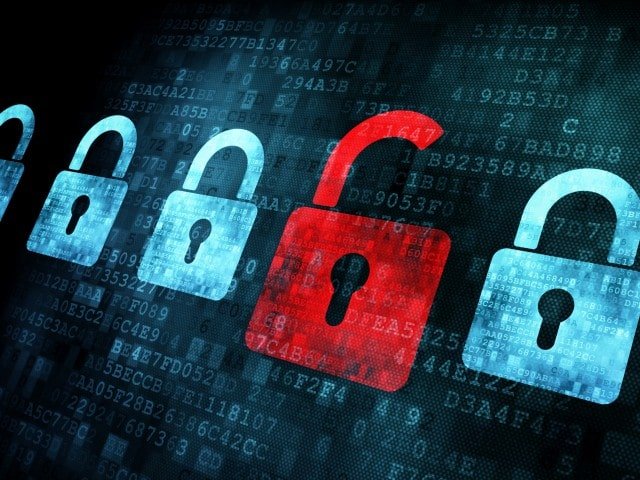 Many small to mid-sized business feel that they may be safe from a data breach and that they don't fall under anyone's radar. Hence they rarely prioritize the need to develop and response plan to such an event.  Once they find themselves in that situation, it becomes hard to deal with the problem on a real time basis and the recovery can be quite a painstaking task. If you have an IT services provider, then it's their responsibility to maintain high level security standards.
The efforts depend on the problem in hand and it would vary depending on the size of the business and the type of data that your organization stores.
You need to investigate if the data has been lost or stolen and you need to review the authentication parameters. Building a plan in the hour of crisis is a mammoth task and it requires a solid understanding of the overall impact of data breach.
It all begins by understanding how the data breach was spotted. Did an external source inform you about it? Sometimes an event triggers it and this could be an external or internal event. You also need to determine if the event was triggered intentionally. If it was owing to human error then the system needs to be corrected. But if it was a planned event that was coordinated by people within the organization then the required legal actions need to be taken. Sometimes a hack may have caused the data breach and the sensitive point which fell prey to the hack needs to be spotted and reinforced.
Recovering from such a disaster is an initiative that involves the coordination of several members within an organization. Here are some of the steps which need to be followed while recovering from a dire situation.
Crisis management team: Form a team that will be tasked addressing tasks of legal, data security, stakeholder relationship management, public relations and other concerns.
Strategy formation: Dissect the build up to the event and lay out a timeline to deal with the situation in hand. This helps to allocate the tasks to the respective persons concerned and helps to quickly narrow down on the potential suspects and flaws.
Understand legal implications and damage to brand: You must realize the impact the breach has on your business and also the damage it has caused to your brand. Only post this can you really address the problem legally with regulatory bodies. Having an effective PR strategy helps to deal with the loss of image and displays a sense of calm within the company. This helps to alleviate fears in the mind of the stakeholders.
Data analysis:  To identify the cause for the breach, you need to ensure that all data is gathered and collected appropriately. To ensure that all relevant evidence is collected, you need to make sure that the right people are on the job. Digital evidence is crucial to investigate and determine the reason behind the breach.
Inform the people who are affected: Your customers who bore the brunt of the data theft or leak needs to be informed. These are victims or potential victims of the leak and information regarding their identity, credit card and other private information may have leaked.
Let's not for a second assume that your business isn't a potential target for a data hack. In many cases, small and medium businesses have been attacked and since detection took a long time, the loss was significant and the damage was massive. You need to protect your business from such an attack and by working with a reliable IT services provider you can be assured of impenetrable security. Data security should be on top of your list of priorities.
Since 2001, our talented group of specialists has been lightening the technological load for a diverse range of clients, providing a wide range of managed services and solutions with a high level of security.
If you have any questions about what our services can do for you, simply fill out the form on the right to get a free quote. You can also click here to contact us, or call us at our Toronto office (647) 694-2869, or our Calgary office (587) 315-4170.