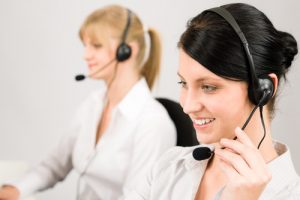 Businesses are complex organisms that require effective solutions such as outsourced service desk providers to run at an optimal level. Understanding the needs of your business is the first step in sourcing solutions that increase your success rate. IT service desk outsourcing is one area in particular that can make a measurable difference to your business.
Outsourced service desk providers – streamlining your workload 
There is a limit to the number of hours any individual can work. Working effectively involves working smarter rather than harder. Outsourcing your service desk needs can drastically free up valuable time that you can spend on other more pressing areas of your business. While you remain in control of the service desk, you are no longer required to deal with the day to day management of that specific aspect of your business. The balance is created by:
Having clear expectations and requirements
Careful choice of provider – ensuring the right knowledge and good reputation
Open and clear lines of communication with your provider
Creating service levels agreed upon by both parties
Regular updates
Providing the professional and the personal touch 
It is an accepted fact that the customer is at the heart of every company; no customers, no business. Similarly, unhappy customers soon lead to a lack of business. Excellent customer service is one of the key elements of having happy customers and high customer retention. Providing the necessary level of customer service requires hiring individuals with the necessary technical skills and experiences. Outsourced service desk providers can provide teams focused purely on your customers and will:
Handle the recruitment process
Hire skilled individuals
Provide them with the necessary training
Supply the required materials
Outsourced service desk providers – cutting your costs
Running a business is expensive. It is important that every aspect of your business provides value for the money spent on it. Finding additional value without adding to the workload or compromising quality can be difficult. Outsourcing is one solution to this problem. The clearly set out agreements define the quality you expect. The outsourced service providers are not only bound by these, but also rely on the quality of service they provide to enhance their reputation. The main long-term benefit to you in terms of finance is being able to plan around a set budget. Additional benefits include:
Savings on office space, equipment and consumables
Lower staff turnover costs
No additional holiday or illness cover
Lower training costs
Lower staff recruitment costs
Long-term sustainable relationships
Using an outsourced service provider enables you to create sustainable relationships with your customers. It also allows you to concentrate on other aspects of your business and to enable your staff to do the same. Often, in-house service desks are not run by staff for whom this is their primary job role, and even more often, budgetary constraints require businesses to ask too much of staff and managers alike. Outsourced service desk providers are an ideal solution to skills shortages, budget constraints and management overload.