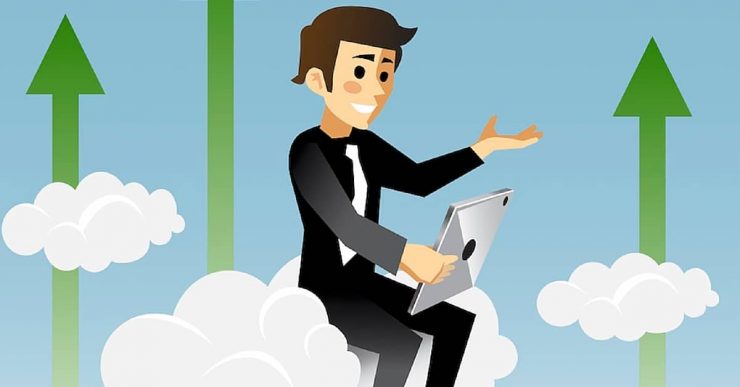 When you come home to "Netflix and chill," you probably aren't thinking about the way Netflix runs. It might surprise you to know that the company runs from the cloud. Netflix isn't the only one, though. Read on to learn about other major, successful businesses that run their companies from the cloud.
 Facebook
The popular social network boasted 1.44 billion monthly active users as of April 2015. You're most likely one of them. The next time you log in, take a moment to think about how Facebook runs its business from the cloud.
In July 2015, Facebook opened its fifth data centre. In a note posted on its website, the firm's VP of Infrastructure wrote that Facebook's infrastructure costs are far less expensive thanks to the company's innovation in data centre designs.
Apple
If you're an iOS user, you most likely store things in the iCloud. What you might not know is that Apple itself runs its business from the cloud.
The tech giant relies on its own data centres as well as third party cloud providers to provide users with services such as its app store. Apple's leadership understands the cost savings and other benefits that come from operating a business in the cloud. Moreover, the cloud allows Apple the ability to offer innovative new products and services.
Snapchat
Snapchat is a messaging application. It allows users to send a photo or video that disappears ten seconds after it's been viewed.
When Evan Spiegel and Tom Murphy released Snapchat in 2011, they relied on Google's cloud computing service. It was simpler for them to outsource their infrastructure so they could focus on the app's design.
Ready to Move Your Business to the Cloud?
A well-maintained cloud service gives you remote access to your file, while taking a large amount of the memory burden off your in-house computers and devices. Everything you need is no longer stored locally, and accessible anywhere with internet access. If you're ready to move your business to the cloud, we can help. At Dynamix solutions, we give our clients unlimited and unencumbered access to their cloud data.
Contact us today to find out how cloud services can save you money and headaches