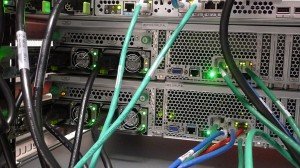 IT services have revolutionized businesses, but those who believe in cutting corners to save money on these services should think twice. Many companies and businesses have suffered tremendous losses because they did not pay attention to their information technology needs. If you still think in-house technicians and engineers are more than sufficient to cater to your IT needs, take a look at these big IT disasters that have struck some of the world's largest businesses.
Wal-Mart's Glitch
In October 2013, many shoppers shopping on Wal-Mart's e-commerce portal thought Christmas had come early! These smart consumers were able to grab computer monitors and projectors worth $500 each for a mere $8.99.
Wal-Mart was quick to blame data discrepancies for these disastrous sales, and cancelled the purchases. This did not please the customers, who thought they managed to bag a bargain, but Wal-Mart shareholders were pleased with this action. With no recourse left, the affected customers took to social media to vent their anger against this giant retailer.
Mishap Prevents Power Distribution
Many people living in northeastern United States will remember the blackout they faced in 2003. This blackout even affected parts of Canada. This blackout was due to a problem in the alarm software used by First Energy, the electricity company. The bug in the software failed to send an alert to First Energy to let them know the electricity needed to be redistributed after trees fell on power lines in Ohio and disrupted the electric grid. Because of this, 50 million people were affected by the blackout.
Shut Down of AT&T Telephone Network
Today, we cannot live without our mobile phones and smartphones. They help us stay connected with family and work. Imagine what would happen if your phone ceased to work. That is exactly what happened in 1990 when the entire AT&T network was disrupted due to a software problem. When it first occurred, people assumed hackers were responsible for it. However, it turned out that a small coding error resulted in a chain of events that caused the network to shut down. This small glitch affected 75 million phone calls for around nine hours.
The Bottom Line
When even the biggest businesses and companies in the world are beset with problems even though they spend millions (if not more) on their IT services, would you want to risk running your own services? So, be wise and outsource your IT services to professionals who will keep your services running smoothly and seamlessly.