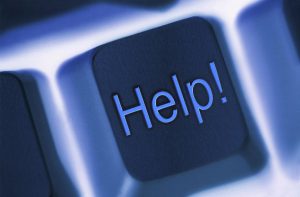 Unlike a few years back, when the concept of outsourcing was new, these days many companies are taking advantage of the numerous benefits that come with outsourcing. One of the most popular departments to outsource is the IT department, and with this regard, numerous IT professional companies in Toronto have come up to meet the market need. The reasons why a business should consider outsourcing IT services in Toronto include:
A Business Gets to Focus on its Core Functions
It is evident that at this day and age, all businesses require some form of IT in order to compete effectively. However, investing in IT can be a costly venture, in terms of time and resources, thus the possibility of shifting some valuable resources to make sure that IT is at its best.
Such a shift in attention can drastically affect a business's ability to concentrate on its core function. Outsourcing IT services allows a business to focus on its core functions.
Reduced Spending
The primary focus of every business ought to be the reduction of running costs, and the maximization of income; this will automatically translate to handsome profits, and of course a growth in the business. The possibility of better business profits is a sure enough reason to convert to IT service outsourcing.
Access to Foreign Skills And Knowledge
When a company outsources its IT needs, it automatically opens up its IT to a world of new and improved possibilities. No offence to in-house IT professionals, but outsourcing IT services to a company with a big number of IT professionals, constantly facing and correcting challenges for many other clients is a much better option with regard to new skills and knowledge. The professional IT companies are likely to use far much more improved equipment and resources, which a business that has numerous others needs is likely to invest in.
Risk reduction
A popular adage discourages people from putting all their eggs in one basket, an adage that has a lot of truth in it. Having all the operations under one roof is quite a risk. It is better to have another independent entity taking care of the IT needs, such that if anything was to happen to the premises, the data and information will always be safe.
Furthermore, an IT company is more likely to compensate a business if there was ever any lack of professionalism with regard to data handling, something an in-house IT company would not have the capacity to do.
No Time Wasted on Training New Employees
It is quite common to have new IT employees go through a rather costly training, one that will consume a company's time and resources, before that particular individual starts to help a business to meet its needs.
When a company outsources its IT needs, the professional IT Company takes up all the resources immediately, and no time or money is wasted. Time and money are some of the most valuable assets that a business has, assets that can be preserved by outsourcing a company's IT needs.