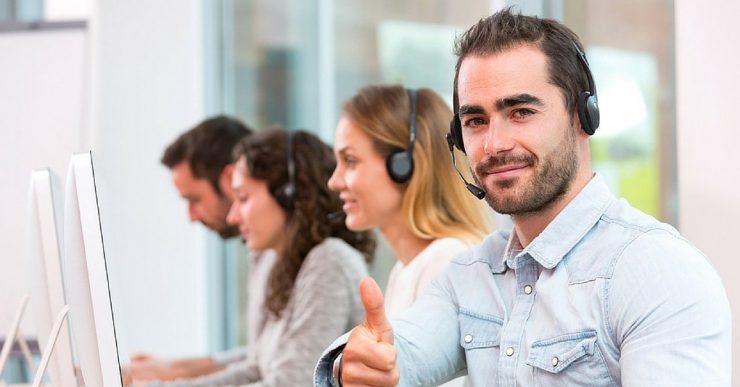 Do you believe that just because you're a small company, you're never going to get the same level of IT support as a much larger firm? That's simply not the case!
You don't have to be a major corporation to have access to world-class IT support. In fact, enterprise-grade IT support is much closer and more affordable than you think – read on to learn more.
Outsourcing Your IT Needs
The first step in obtaining the same level of IT support as much larger businesses is to rely on an outsourcing firm to handle your IT needs.
What's an outsourcing firm? This type of company provides services that would normally be taken care of in-house (such as IT) for a fee. How can these firms provide the same level of IT support to small businesses as large corporations receive? IT outsourcing firms have one focus: information technology. Because they only handle IT, they can devote their resources to providing the best support possible.
Outsourcing firms that handle other companies' IT needs are quite common. In fact, the global IT outsourcing market was worth $104.6 billion in 2014.
What to Look for in an IT Outsourcing Firm
Before you start calling outsourcing firms, there are a number of factors you must consider.
What are the firm's response times? Will the outsourcing company solve your problem in minutes, or will it take days before you're up and running again? Furthermore, you need a written agreement that the firm will honour those response times.
Does the outsourcing company have experience in your industry? If you work in finance or health, you have specific compliance needs that must be met in order for you to continue operating.
Are you impressed with the professionalism of the outsourcing firm's staff? These people are going to be handling one of the most vital parts of your business. If they don't come across as trustworthy or responsible, keep looking.
Dynamix Solutions: Your Trusted Source for Managed IT Services
If you're considering outsourcing your IT services, we can help. At Dynamix Solutions, we take complete responsibility for your technology requirements, providing you with the support you need to properly archive your data, protect your devices, repair your hardware, or any other technical need.  Learn more about our IT outsourcing services, or contact us to request a free quote, and save money while saving your digital assets.