[vc_row][vc_column][vc_column_text]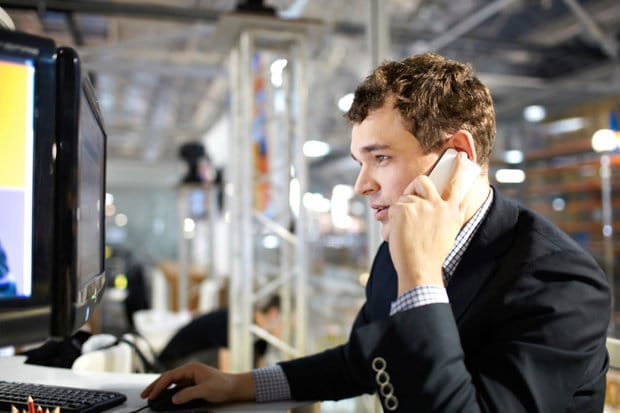 What is a managed service provider, and why does your business need one?
A managed IT service provider (MSP) is an IT service company that provides network, server, and tailored applications to clients and end users, essentially taking over IT responsibility and providing services to clients as services are needed. Outsourced IT support is useful in the private sector and is becoming increasingly popular for small businesses that have limited IT capabilities.
Choosing to outsource your businesses technology support to a third party is an important decision that requires weighing the pros and cons. Successfully outsourcing your IT support requires a strong relationship with an MSP, as well as clearly defined goals.
Take Your Time
Too often businesses make the critical mistake of hastily choosing outsourced IT support. Choosing an MSP with no time leaves your business vulnerable to accepting bad business deals and low quality managed IT support services.
Explore MSP providers when you have clearly defined your needs, and are not under time or financial pressure. Proper research can guarantee rational and calculated decisions when looking for the best IT services for your company.
Build Strong Business Relationships
Any successful business relationship relies on trust between parties that are working towards a common goal. This rule still applies if you are interested in managed IT support services. To find outsourced IT support that will benefit your business, allow MSP companies to explain offered services in detail, and do not hesitate to ask questions. Clearly defined services and open communication establishes a foundation of trust you need when taking the leap to outsourcing.
Define Your Needs
If you are not capable of describing your business IT needs both verbally and on paper, you will likely run into serious problems. Define the technological capacity needed to meet your business needs and gain a clear understanding of the scope of service provided.
Clearly understanding your business requirements before contacting MSP providers will provide effective results and will allow you to get the most from managed IT services.
Establish MSP Tasks
It is important to specifically define the functions that will be performed by your MSP, and which functions will be carried out in-house. Deciding which services will be outsourced can vary, especially IT services for small businesses.
Establishing responsibility will eliminate unnecessary job roles, and will reduce poor performance and service conflict.
Consider Your MSP an In-House Department
In order to gain the most from your managed IT support services, it is essential to create open channels of communication. Developing transparency with your MSP regarding business needs, plans, objectives, growth rates, and problems will improve MSP effectiveness and their ability to provide solutions.
Scheduling regular meetings ensure there are no discrepancies on strategy and business requirements, and creates dialogue to resolve and questions or improvements. Sharing information between business parties will provide long-term success for your business and your outsourced IT support.
IT Services for Small Businesses
Following these guidelines will guarantee your company will gain great advantages from managed IT services. Small businesses will benefit by establishing a powerful MSP partner that allows your business to save money, grow revenue, advance technological capabilities, and become more efficient in achieving core business goals.
---
Dynamix Solutions
A top-rated MSP will elevate your business by providing exceptional value to help your business succeed. Once your IT infrastructure is taken care of, your team can focus on core business goals. Dynamix Solutions provides top services by reviewing your company's current processes and management strategies, focusing on maximizing savings and increasing efficiency.
If your business is ready to take the next step in outsourced IT management, contact Dynamix Solutions for improved accuracy, substantial cost savings, and reduced liabilities.[/vc_column_text][/vc_column][/vc_row]