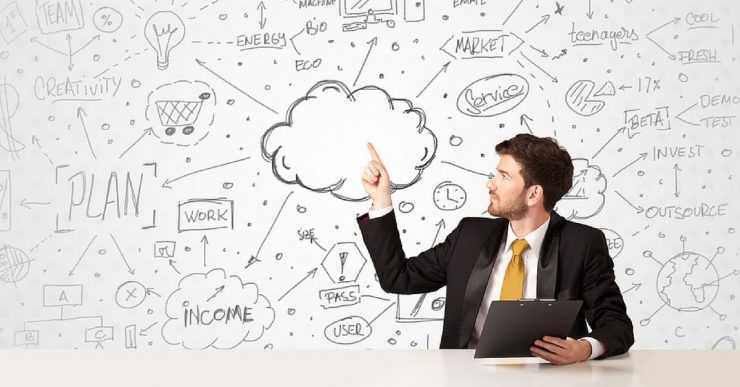 There are a variety of reasons to outsource your IT project. It can be cheaper and faster, sometimes your workers simply cannot make it to the office, and sometimes the best for the job simply don't live in the same country as you, and securing visas can be an arduous process.
The biggest issue faced by outsourced project managers is ensuring the work is done, and with the rise of information technology, it's becoming easier to monitor your projects and workers, wherever they are.
Acknowledge the Experts
It pays to treat vendors as equals. Use the planning stage of a project as a time to build relationships with a vendor. In many cases, the vendor brings specialty skills to the table that you don't have in-house. Some customers' product needs will be very niche, forcing you to find outsourcing partners that have specific knowledge.
Many vendors now market themselves as experts in specific categories, which can add significant value for companies. But taking advantage of that expertise needs more collaboration where vendors are treated as experts rather than sources of labor.
Monitoring
Before, emails and phonecalls were the only way to keep up to date with your outsourced projects. Now, we have cloud computing, allowing increased monitoring and collaboration between employees and employers. With apps like google drive, and the increasing use of the cloud, it's easier than ever to ensure your project is running and eliminate any issues that may arise. By allowing your outsourced workers to collaborate with your full-time employees, it works out better for everyone because it allows the specialists and your in-house teams to leverage their own skills.
Collaborate, not dictate
When outsourcing high-value projects supporting expansion into new business domains and technologies, companies and managers should approach project management as a collaboration. Involving the vendor in project planning and creating avenues for frequent communication with the project team will allow any potential problems to be addressed before they become a major issue.
Organizations should also engage offshore vendors much earlier in the project planning stage and use this time to build relationships, says Mike Gretczko, principal at Deloitte Consulting LLP in New York, New York, USA, a PMI Global Executive Council member. Previously, outsourced project plans were established without getting feedback from the vendor, which would then be held accountable for executing project tasks on schedule, which led to conflict.
Dynamix Solutions: Your Trusted Source for Managed IT Services
Would you like to know more about managed services? Contact Dynamix Solutions today. Since 2001, Dynamix Solutions has been working with small businesses to safeguard their computer networks from risk.
We offer network monitoring and reporting, security, training, support, systems administration and design. At Dynamix Solutions, we know that you want to focus on running your business. Leave IT to us, so you can get back to work.