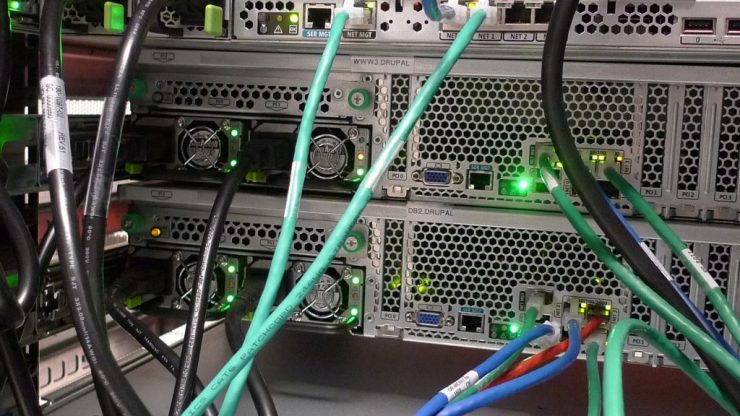 Outsourcing your IT services can free up your IT budget and allow your staff to concentrate on current projects rather than network maintenance and repair. Though many IT service providers have a security plan in place, it is important to continually assess risk and change policies when necessary to avoid data theft or breach. Currently, data security breach is the number one threat to both small local businesses and worldwide corporations alike.
Develop a Plan & Assess Risk
A well designed security plan is the first step to developing secure IT outsourcing. Your plan should include a thorough data breach risk assessment. Finding areas of vulnerability before disaster strikes means taking a long hard look at your entire network structure.
Data breach risk assessment should be performed before outsourcing your IT services. Once you have outlined your company's specific security requirements, you can approach potential providers to determine if their data security plan closely aligns with your own.
Steps to Take Before Implementing Secure IT Outsourcing
Access should be clearly specified for both areas of your facility as well as equipment containing sensitive information. For larger facilities, card access control is ideal. Card access can be used to restrict who enters what area of the facility and can be designed to allow or deny access to certain computers and other equipment.
Password protection and data encryption can also be used to restrict access to certain devices and networks. This is especially important for company's whose IT service provider is accessing information on your network off premises. If your company requires specific security clearance to access data, your provider should be notified of clearance requirements so they can accommodate personnel.
Physical Threats
Employee theft, equipment and storage device loss, and improper data device destruction are the top physical data breach threats. Keeping a record of all data storage devices and their location can help to identify individuals who may have stolen or lost vital data. This means your company needs a specific, comprehensive "chain of custody" plan. This will make each individual who handles data storage devices or equipment containing data accountable for its whereabouts.
Secure IT outsourcing providers should be familiar with your "chain of custody plan" and use it to protect and track your data storage devices. Every IT service provider should have a physical data device handling procedure outlined in their comprehensive security policy.
Confidentiality Agreements for Secure IT Outsourcing
Outsourced IT service providers work for multiple companies at once. It is recommended your company develops a confidentiality agreement to protect vital data from getting into your competitors hands. This agreement should be presented to your IT provider so that they know exactly what information is private and which is public to prevent accidental breach.
Equipment & Training Requirements 
A reputable IT provider will employ technicians who are well versed in current data security trends and policies. When looking to hire an IT provider, ask what type of specific training techs have and if they provide continued training throughout the course of the year.
Outsourced IT providers should use equipment and networks that use layered security for maximum data protection. They must preform regular security updates, they must preform a regular security review of configurations, and encrypt external network communications.
Perfrom Regular Security Audits
Your facility as well as your outsourced IT facility should practice regular security system audits. This can alert you and your provider of possible "back door" threats, compromised or vulnerable access areas, and information that may have been illegally accessed. Continual assessment is imperative to keeping your's and your customers' data safe and secure.