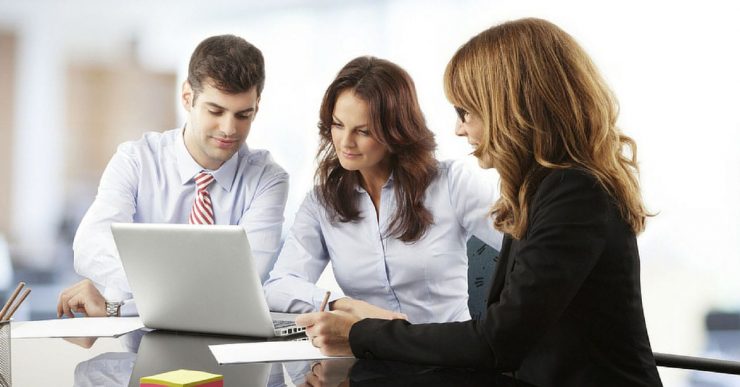 With increased online security, many law firms are making greater use of web services such as email, customer relationship management (CRM) tools, and file storage. A recent LexisNexis survey found "that more than 70% of attorneys who responded believed their law firms would move aspects of their practice to the cloud in the coming year." If you're considering the move to the cloud, here's what you need to know.
Benefits of the Cloud
Attorneys can be more mobile because documents saved in the cloud can be accessed and analyzed from court, the road, an off-site meeting, or home. Reputable cloud providers make data security a core competency, which means your files will be safe. As noted by legal-workspace.com, "servers run by professionals and backed by an established IT firm are going to provide more data security than most small to mid-size law firms can provide."
Using the cloud also can save money. Software and service bundling options, and paying for only the storage needed can decrease costs compared to supporting those same options in-house . The cloud providers maintain the infrastructure and keep the software up-to-date, allowing law firms to focus resources on their clients. For firms in areas prone to extreme weather or natural disasters, data stored in the cloud will be preserved in a safe, secure location. As IT Law Group points out, cloud providers "have the ability to put in place sophisticated disaster recovery and business continuity features that are…powerful and effective."
Using the Cloud
According to Kenneth J. Rashbaum and Jason M. Tenenbaum of Rashbaum Associates LLC: "Ultimately, when considering your firm's options with regard to moving its assets to the cloud, the devil is in the details." Be sure to research cloud providers and their contracts to ensure all legal, confidentiality, and ethical considerations are met. Find out how the provider's servers are used — if data from many customers share the space — and where the servers are located in case different jurisdictional laws apply. Because timely access to your files can be crucial, check what provisions your cloud provider has for service disruptions. It also might be worthwhile for you to have a secondary back-up plan in place.
The contract should clearly state that your firm owns all the data you store in the cloud. Also, have an exit strategy in place in the event you need to change providers.
Is Your Law Firm Interested in Cloud Services?
A well-maintained cloud service gives you remote access to your file, while taking a large amount of the memory burden off your in-house computers and devices. Everything you need is no longer stored locally, and accessible anywhere with internet access. If you're ready to make the move to the cloud, we at Dynamix Solutions can help.
Contact us today for more information about our cloud services.