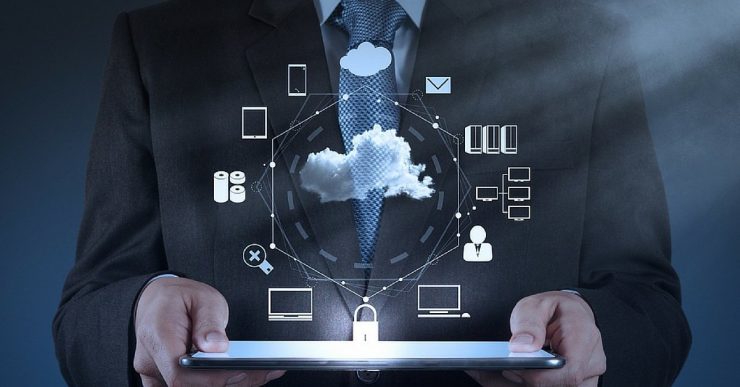 How many times have you heard the phrase "cloud computing"? Probably more times than you can count, right?
And you've probably also heard that cloud computing is the right choice for your business. How do you know if that's true, though? Read on to learn whether your company is a good candidate to move to the cloud.
Understanding the Power of the Cloud
In order to learn whether the cloud is the right choice for you, you have to understand what it is.
Cloud computing refers to a vast number of computers that can run simulated computers. You can deploy services on demand, and you only pay for the services you utilize.
Another advantage of the cloud is that you don't have to store your data onsite. You have the option of renting space in a remote server farm. However, some firms believe that an on-premise solution is best for them. Many cloud service providers can accommodate their needs.
Yet another benefit of the cloud is that you can access data from wherever you are. You don't have to be in the office to write that report – the information you need is stored in the cloud and accessible remotely.
Determining if Cloud Computing Is Right for Your Business
There are a number of ways to use the cloud, and you might discover that one of those methods is the best fit for your company.
One way in which companies use the cloud is to store and back up data. Let's say your facility is stricken by a flood or a blizzard. You and your employees won't be able to access your computers. But, if you've got an Internet connection outside of the office, you'll still be able to work, because your information is available in the cloud.
You can also use the cloud to run important business applications, including email, collaboration and conferencing software. This use of the cloud frees up space on physical hard drives.
Dynamix Solutions: Your Cloud Services Experts
Are you interested in moving your business to the cloud, but aren't sure if it's the right choice for you? Dynamix Solutions can help.
Since 2001, our talented group of specialists has been lightening the technological load for a diverse range of clients, providing a wide range of cloud services designed to let them get on with the business of doing business.
If you have any questions about what our cloud services can do for you, simply fill out the form on the right to get a free quote.
You can also
click here to contact us
, or call us at our Toronto office (647) 694-2869, or our Calgary office (587) 315-4170.