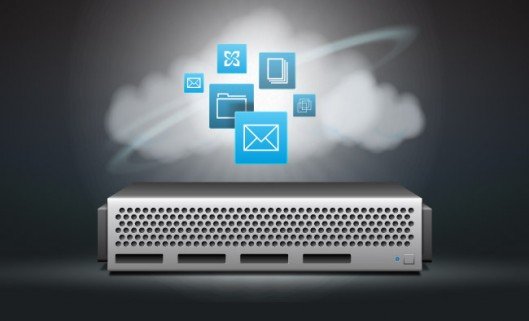 With modern businesses expanding their scale of operations every day; there is an immense responsibility on the efficient handling of important data and files. This data is crucial to business success and needs to be maintained with great confidentiality. The growth and the reliance of cloud data has primarily been due to the fact that it has proven to be cost effective and extremely reliable.
Listed below are some of the advantages of using cloud backup for business:
Economically viable – Storing large volumes of data can be an expensive affair and there is a lot of hardware that needs to be acquired to save large volumes. What many people fail to account for is the manual supervision and effort needed to transfer data for the backup process. With the option of cloud backup, you have not only eliminated the cost of hardware but have also saved a lot of time. The cloud backup providers typically operate on a monthly fee that is nominal.
Heightened Security –Having access to cloud storage helps rid you of worries regarding security. Most importantly your data is now accessible only to those who have been authorized. The transmission and receipt of data is encrypted thereby eliminating fears of theft.
Automated process – Since the process of storing data is automatic, all you need to do is select the data that you want to store. The cloud service helps to instantly perform the data saving task. Can you imagine the manual efforts involved in transferring data every day?
Access to multiple platforms- Since people access data on different types of devices such as laptops and smartphones, there is a need to integrate data with multiple platforms. With cloud backup, data can be easily accessed.
Data sharing- With cloud backup, data can be shared at any time with multiple members of the team. This helps to save time and helps to improve the flow of work at the workplace.
Invisibility -Since there is no physical presence to the cloud, there is no space needed which is not the case if you actually intended to use hardware to save the data.
Disaster recovery –Perhaps the biggest advantage of having a cloud backup is that the original files can be restored if there is a loss or crash of systems. The downtime would be minimal and this is of utmost importance in modern business.
Having a backup solution is meaningless without a rapid and reliable method of recovering and restoring data. A cloud backup and recovery solution instantly restores data regardless of your location, including individual files, the most common type of data recovery. By working with a managed IT service provider, you can establish Recovery Time Objectives and Recovery Point Objectives that match your business requirements.
In the modern competitive business environment, cloud services are helping business save money while increasing security and operational efficiency.
Are you interested in moving your business to the cloud, but aren't sure if it's the right choice for you? Dynamix Solutions can help.
Since 2001, our talented group of specialists has been lightening the technological load for a diverse range of clients, providing a wide range of cloud services designed to let them get on with the business of doing business.
If you have any questions about what our cloud services can do for you, call us at our Toronto office (647) 694-2869, or our Calgary office (587) 315-4170.