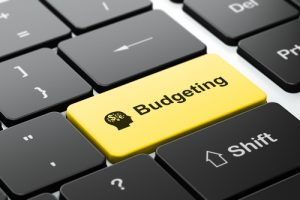 We're facing a particularly tough economic period, and many companies are looking for ways to cut down their costs, including their oversized in-house IT budgets. Sound familiar? If your role as Chief Information Officer involves figuring out ways to reduce costs in your department, you're probably already aware of outsourced IT support and some of the monetary savings it can bring. However, it doesn't all come down to cost; there are plenty of other ways outsourced IT support could benefit your company.
Control Over Capital Costs
With in-house IT support, your capital costs include a lot of internal equipment that includes servers and desktops along with the task of keeping all these systems running. You'll also have mandatory updates such as new security measures and industry-specific additions to stay on top of. With outsourced IT support, you can reduce the amount of on-site equipment you need to run.
Reduced Labor Costs
Instead of paying to hire, train and employ a team of full-time IT professionals, what if we told you that you could have access to an experienced, qualified team on-call whenever you needed them? Outsourced IT services ensure their staff are fully up-to-date with the latest technologies and IT knowledge to keep things running smoothly. Since you're not paying for full-time employees, your costs will be significantly lower.
Increased Efficiency
With a skilled IT support team on-hand to take care of administration, maintenance and software updates at the cost of just one full-time employee, you can concentrate on other aspects of your business.
Quick Roll-out on New Projects
With an in-house IT support team, it can take weeks or even months to roll-out new IT projects or new software, and could involve hiring or training new people, or your current team having to split their time between new projects and other ongoing duties. Having an outsourced IT services at your fingertips means that new projects can be initiated quickly and more efficiently, without having to lose your focus.
Increased Core Business Focus
If you're running a small to medium-sized business, your resources are limited and in order for your business to flourish and grow, your time is better spent focusing on your core business goals and competencies. With your IT support taken care of, you will have more time to concentrate on ways your business can improve.
Reduced Risk
With new technologies being introduced all the time, how can you stay on top of everything? What about security flaws, and data management and the considerable investment you're making? With outsourced IT support, the risk is managed and shared.
Step up Your Game
If you're a small business competing with larger firms, it can mean a heavy burden on your in-house IT support. Outsourced IT services allow you to level the playing field, giving your business the competitive edge it needs to succeed.