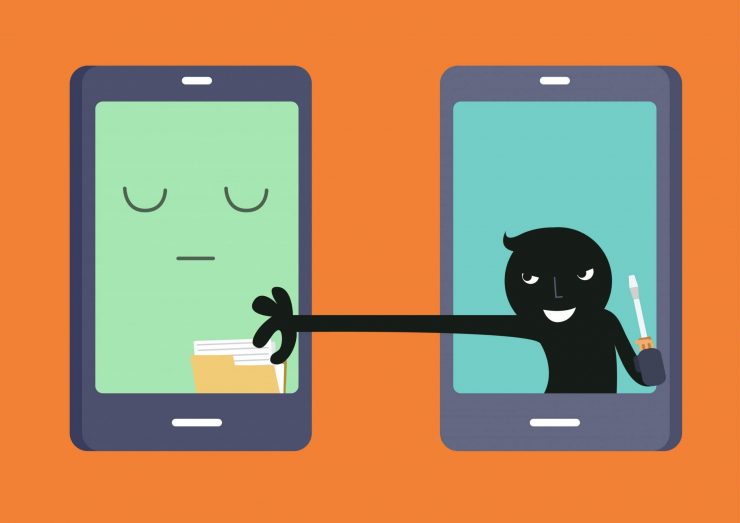 What's powerful, fits in your pocket, and enables criminals to ruin your life? The answer is your smartphone.
Although you believe you could never live without it, hackers can easily tap your phone (and those of your employees) to gain access to confidential and highly valuable information. Read on to learn how they do it and what you can do to protect yourself.
How They Do It
There are a number of ways that hackers can tap your staffers' cell phones. And criminals can do this quickly and easily.
For example, a hacker can install an app on someone's phone to spy on that person. The hacker has access to incoming and outgoing calls, texts, photos, emails and Internet usage.
If you've got employees who are on the road frequently, they probably charge their phones at free charging stations. While they might be incredibly helpful, those free chargers also hide Trojan horses that can infect your phone within a minute.
How You Can Protect Your Employees' Phones
The ease of which hackers can tap into your staffers' smartphones is frightening. However, that doesn't mean that there's nothing you can do to protect them and your firm's valuable data.
There are two things you can do to safeguard employee mobile devices. The first involves implementing a robust mobile device management solution in addition to a mobile application management solution. A mobile device management solution is software that secures phones while ensuring that they operate optimally. Conversely, mobile application management software protects information by controlling which apps have access to the network.
The second safety measure doesn't have much to do with technology; it has more to do with your employees. Educating your staff about the importance of proper security practices is crucial. For example, they need to know to keep their smartphones with them at all times so no one can install spyware. And charging their phones at free charging stands is another no-no.
Dynamix Solutions: Your Source for Digital Security
Are you concerned about securing your employees' smartphones? Contact Dynamix Solutions today at 1-855-405-405-1087. We've been providing digital security solutions and other services to businesses in the Greater Toronto Area and Calgary since 2001. Our trained and dedicated professionals will be with you every step of the way.
We perform daily safety checks and 24/7/365 service. Your security is in good hands with Dynamix. Call us now to find out how we can help you.