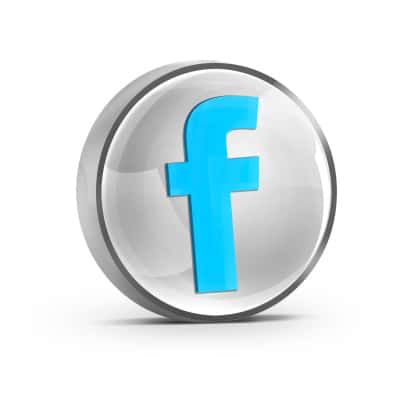 In September, Facebook announced that it was updating its privacy policies. After almost completely rewriting its advertising policy page, it's clear that anything users upload publicly onto Facebook can be used as data to be collected and used by advertisers. When a user registers for Facebook, the rules now read, "you give [Facebook] permission to use your name, profile picture, content, and information in connection with commercial, sponsored, or related content."
However, Facebook also explained that if a user selects a particular audience to be able to view specific content, they will "respect" your choice. "As part of this proposed update," Egan says, "we revised our explanation of how things like your name, profile picture and content may be used in connection with ads or commercial content to make it clear that you are granting Facebook permission for this use when you use our services."
The disclosure was never secret, but many users misunderstood the policies in the past. "The policy is much clearer, and many people feel uncomfortable about the way Facebook can use information provided by users.
"We may enable access to public information that has been shared through our services, or allow service providers to access information so they can help us provide service," the rule reads. Of course, you probably didn't need another reminder, but this is another reason to ensure your privacy settings are adjusted and adequate.
Another new element released by Facebook: the use of facial recognition software will be expanded to include profile pictures. Currently, Facebook software recognizes people's images in posted photos via tags, unless the user opts-out of this option. However, in addition to tagged photos, Facebook will begin to use profile pictures as a reference in suggested tags.
In addition, a provision specifically for minors has been included to clarify that by signing up for Facebook services, you've implied parental consent for the use of data. A line stating that apps installed on Facebook by users have access to the user's data as well, until the user deletes the app.
Furthermore, another line explains that Facebook may be collecting information from users, even when they're not actively using the website. For example, running Facebook on your mobile device feeds information to Facebook, such as location information, IP addresses, and mobile numbers.
The new, detailed information within Facebook's privacy and advertising policies is the result of a protracted legal battle over privacy. In 2011, a few Facebook members filed a lawsuit against the company. On Monday, Facebook agreed to pay $20 million dollars, as well as update its policies to clearly explain how users' information is used by the company.
During the lawsuit, minors were a big issue as the plaintiffs attempted to get Facebook to create an opt-in feature for those under 18. However, this attempt was unsuccessful. Not surprisingly, some users have already contacted Facebook with further privacy control suggestions.