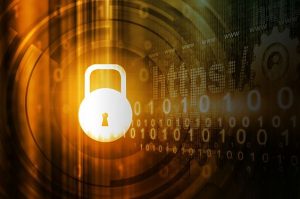 You are probably gearing up for the New Year and your leadership team is formulating a plan for the next year that brings you more growth than the current one. In addition to this, you also need to ensure that your business is protected from any form of threats going forward. The last thing you need in the New Year is a data breach or a security flaw that derails your entire team's strategy and throws their functioning out of gear. If you haven't considered it yet, then it is the right time to use the services of a managed IT services company.
The first step in preventing such a disaster is acknowledging and understanding the potential threats that exist in the cyber world.
Keep an eye on the cloud in the coming year. Of course its importance will be greater since it maximizes data storage and increases opportunities to collaborate. Looking at how important operational efficiency is going to be in every department, the cloud's ability to increase the speed of the workflow makes it everyone's favorite. But this is specifically the reason why you need to ensure that the cloud storage is secure and that the authentication for the access is granted to a very specific set of people. Maintaining the required complexity of security clearance will eliminate any chance of a breach.
We've all fallen prey to ransomware in the past and many a times corporations are affected by breaches that prevent you from accessing files. McAfee, in its 2016 Threat Predictions report stated that an increase in ransomware cases is expected in 2017. Now what makes things even scarier is the fact that the New Year will also see ransomware attacks that are more complex in nature. Ransomworms which employee advanced techniques are expected to cause more havoc next year. Doxing which affects social media accounts is also expected to cause more trouble next year. Backup Deletion, a ransomware that damages the backup data is another threat to watch out for.
A breakdown in security will also severely affect the usage of Internet of things powered equipment. This could potentially impact electronic devices ranging from medical equipment to wearable smart devices.
Corporate espionage is expected to continue impacting businesses in 2017 and many sectors may come under such attacks. Hackers will continue to wreak havoc even though the defense mechanisms are set to improve. Hackers seemed to have a field day in 2016 and caused a couple of breaches of unimaginable scale. The damages can be repaired but the cost incurred and the damage done to a firm's brand value is irreparable.
Network security cannot be compromised at any cost and it must be on the top of the list of priorities for any business irrespective of whether it is small or sized in nature.
Since 2001, our talented group of specialists has been protecting our clients from such painful security threats and disasters. We also provide a wide range of managed services and solutions with a high level of security.
If you have any questions about what our services can do for you, simply fill out the form on the right to get a free quote. You can also click here to contact us, or call us at our Toronto office (647) 694-2869, or our Calgary office (587) 315-4170.