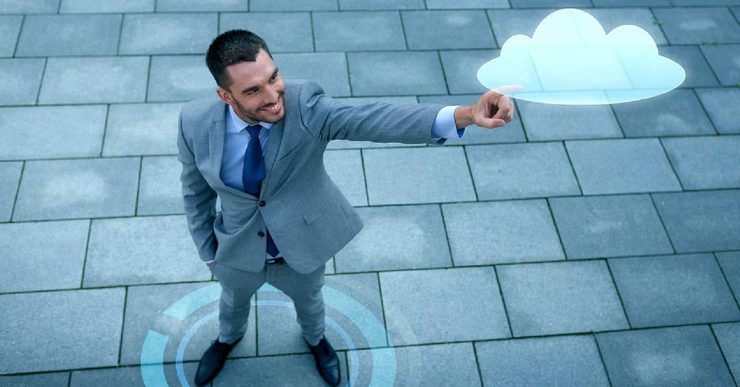 The cloud is a seemingly diffuse information technology concept that has been continually growing over the past few years. At its heart, cloud computing is simply a process that takes place of a network of servers that are off-site, managing and processing data on demand.
Choosing between traditional IT services and the cloud can be a daunting choice, especially considering the fact that the technology is relatively new. However, ignoring this trend can leave small business owners behind the curve when it comes to offering goods and services to guests, customers and clients, many of whom are either familiar with cloud technology or enjoying its benefits without their knowledge.
Definition of Cloud Computing
Cloud computing is a method of handling information that doesn't require physical data storage at the site of the business. Instead, businesses utilize a series of remote internet servers dedicated to managing and computing data with only the finished data product falling into the hands of the end user.
This allows small businesses to enjoy the benefits of big data without paying big data prices. Since a group of businesses share the same infrastructure, the costs are covered by a multitude of companies rather than your company being the only entity paying the bill. This way, you enjoy top-notch IT services at a fraction of the cost of hosting and processing your information on-site.
Data Mobility Makes Business Easier
Cloud computing apps allow you, your employees and your clients to have access to important information wherever business is conducted instead of needing to be in a specific place to access digital data. This allows you to keep track of your business anywhere you have an internet connection. Employees have access to data they need to do their job and clients have the ability to access your products and services in a similarly flexible fashion.
Setting your business up in the cloud also has the benefit of creating multiple levels of secure data backups, avoiding catastrophe due to accidents or malicious attempts to steal, destroy or corrupt the data of your business. Cloud computing is also inherently scalable, matching data capacity with the growth of your business with ease.
Does Your Small Business Need Cloud Services?
Considering the cost benefits and additional flexibility that businesses can enjoy by switching to cloud-based computing, all small businesses should strongly consider moving at least part of their data to cloud based servers. At Dynamix Solutions, we can set up and manage your business' cloud solutions.
If you have any questions about what our Cloud services can do for you, simply "Request Quote" or call us at our Toronto office (416) 657-2449 or our Calgary office (403) 456-2183.