Cloud security services are an assembly of procedures and technological processes that aim to solve internal and external threats to business security by improving compliance in cloud environments. Because the environment can be complex, with several functions and technologies, it can be exposed to an array of threats that cannot be protected by one-fit solutions.
Therefore, all organizations need appropriate cyber security solutions, with the key intent of incorporating cloud-based services and tools as their integral infrastructure. As such, organizations that embrace the services of third parties can monitor and manage their network operations promptly to detect any form of criminal activity alongside achieving regulatory compliance.
Examples of cloud security services include:
Identity and access management
Loss of data prevention
Email security
Intrusion to network detection
Web security
Cloud Computing Categories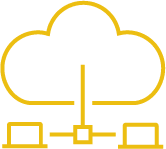 Public Clouds
The public cloud is a platform that utilizes standard computing models to enable services and resources available to every remote user globally. Public cloud resources include vast IT infrastructures such as applications, virtual machines, and storage. Public cloud services also involve an array of workloads, such as load balancers, databases, firewalls, and management tools.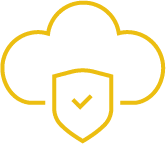 Private Clouds
Private clouds are cloud computing platforms that incorporate self-service and scalability components with the same merits as public clouds by working through a proprietary architecture. Private cloud works as a single-tenant infrastructure, since organizations using the platform do not share resources as a unison entity.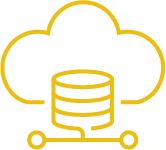 Hybrid Clouds
Hybrid clouds are advanced computing environments comprising of public, on premise, and private clouds, as well as third-party services essential for running a series of applications. A hybrid cloud promotes workload portability, meaning applications can function seamlessly across diverse environments to enable a single computing platform to span and communicate within several clouds.
Cloud Security Benefits
Lower upfront costs
Embracing cloud security services minimizes the costs of paying more initial fees on purchasing storage components in which to store your data safely. Simply open a cloud account and get the requisite security you need for all your information quickly and seamlessly.
Reduced ongoing operational and administrative expenses
With cloud security, you can rest assured that you will receive excellent organizational functionality, which is vital in minimizing potential management expenses. Cloud security integrates all the processes of an organization in order to work together in unison without compromising functionality.
Increased reliability and availability
Cloud security is dependable and convenient for use remotely in any part of the world. Relying on the platform incorporates all your organization's systems with the necessary protection to ensure the safety of your data infrastructure, and that your IT components meet security standards that cybercriminals cannot penetrate.
Centralized security
Cloud security provides a unified system that works efficiently to offer several security functions at a single point. The centralized model works as a single worldwide security control panel for protecting your entire network, with a guarantee of consistent safety across the endpoints of system infrastructure.
Greater ease of scaling
Progressing as an organization in the modern era requires efficient cloud security solutions with extensive infrastructure. Cloud security solutions allow organizations to navigate through challenges effortlessly in order to expand their domains, keeping their data safe at all times through advanced configurations.

Improved DDoS protection
With improvised cloud security, DDoS attacks cannot easily affect your organization's software and system infrastructure, as it provides solid and efficient deployed component solutions. Cloud security solutions incorporate servers, domains, and networks of computing systems so that you can load internet content faster without compromising your security with crashes, downtime, or even hardware failures.

Why Choose Dynamix Solutions?
Dynamix Solutions is a prolific tech leader in cloud security solutions. We offer extensive and excellent cloud assessment procedures that are highly dependable, and our robust and viable software can evaluate and manage your computing systems and servers in the cloud, thereby offering you only the best and most needed security.
Partnering with us will enable you to access instant automatic software updates, reducing time wasted on system maintenance with complete real-time insights into your computing infrastructure security. In addition, using our cloud services will save you on operation costs, as you will avoid incurring expenses on purchasing computer hardware to store your sensitive data.
At Dynamix Solutions, we offer unmatchable cloud security services. Reach out to us on our website and access all of our benefits today.