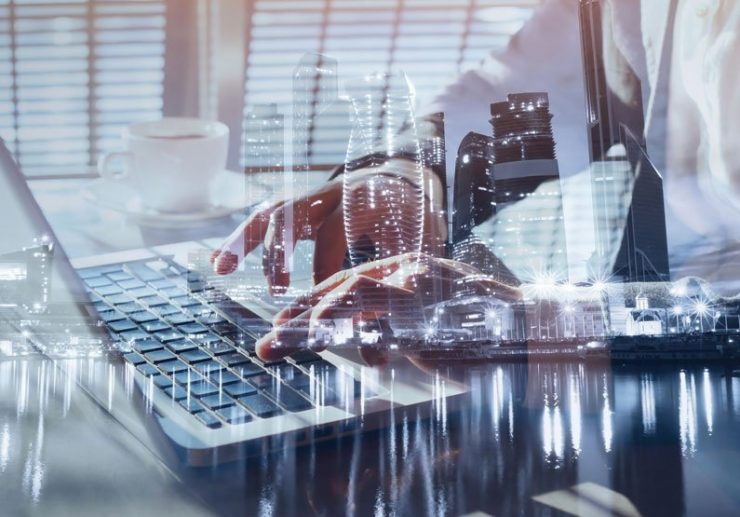 It's nothing new to mention that technology now plays a significant part in our everyday lives. But utilizing this technology and managing your IT investment are not easy tasks.
In fact, many businesses don't know where to start.
That's why we're a breaking down the 7 steps to creating an IT strategy framework for your company.
How to Develop an IT Strategy
1. Outline Business Goals
The main goal of an IT strategy is to make sure it aligns with your business strategy, goals, and needs.  To do this, consider looking at the following:
Sales targets and pipeline
Growth plans
Plans for upcoming mergers, partnerships or acquisitions
Any other action plans other teams may be working toward
This is an absolutely critical step in the overall process. This is because the most successful companies make sure their IT strategy and business strategy complement each other to make them both a success.
2. Speak with Executive and Operations Team
When you speak to the executive and operations team, you can collect information to extrapolate common themes and analyze trends and direction. When creating an IT strategy framework, you can use the following tools to collect data more effectively:
Individual interviews
Surveys and questionnaires
Interviews with resident groups and the board of directors
Departmental interviews
3. Define Schedule and Scope
It's important that everyone in your business knows the importance and purpose of your IT strategy. Although it can't solve all your company's problems at one time, you still need to express how the strategy affects different business functions and units.
It's also important to define the lifespan of your IT strategy. While most IT strategies are long term, you may want to redefine and review your strategy more frequently. You should define key phases, such as implementation, integration, review, etc., and know when the strategy will be activated and when it needs to be revised.
4. Review Existing Infrastructure
By reviewing your existing infrastructure, you will be able to define problems. As you start to think about how to create an IT strategy, ask yourself:
How do your departments and teams use technology?
What software, tools, and systems do they use?
What technology is working and what isn't?
When you think critically about your current structure, you'll be able to develop an IT strategy based on the resources you already have. This will save you money and time that you would otherwise spend on new infrastructure or switching your managed IT service provider.
5. Create Road Map for Architecture and Resource Allocation
To begin this phase, you need to define your overall technology architecture. This is made up of the major hardware, software, and other tools you'll be using. You also need to consider department-specific technology and how your company's architecture all fits together.
6. Define Metrics
While developing your IT strategy, it's important to make sure it's cost effective and functional. This is why it's crucial to identify your KPIs and key metrics to benchmark and analyze the performance of your company's IT strategy over a period of time.
These metrics can include end-user and customer feedback, number of help desk calls, customer satisfaction, budget, and capacity utilization.
7. Keep IT Strategy Up to Date
Now that you have created your IT strategy, you need to continually update and develop the plan as aspects of your business change. The best way to make sure your strategy and your day-to-day functions stay current is to outsource your IT to a managed IT service provider.
According to the new IT Outsourcing Statistics 2017/2018 study from Computer Economics, the IT outsourcing percentage is the highest it's been in five years.
Large organizations increased their IT budgets from 6.3% to 8.7%, at the median
Midsize companies increased their spending, at the median, from 4.7% to 6.5%
Small organization increased their IT budgets, at the median, from 6.7% to 7.8%
Have you decided to put your IT strategy and business strategy in the forefront? Get the best Calgary managed IT services for your organization. Get in touch with Dynamix Solutions today.