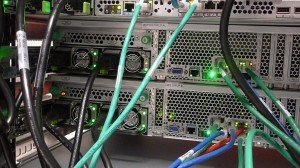 When it comes to getting the best technology solutions for your business, hiring the right IT consulting firm is key to keeping your systems running smoothly. From troubleshooting to new workstation set up, software installation and security, an IT consulting company can help to ensure that your company will always remain online.
Services offered by IT Consulting Companies in Toronto
There are many services that IT consulting companies offer, some more specialized than others. Some companies work on-site, acting as your in-house team, dealing with the day-to-day workings of your office. Others work remotely, handling your technology needs remotely and on an as-needed basis. The level of service you will require depends largely on your company's needs.
Security
With interconnected servers and networks, security is a hot-button issue when it comes to IT. Most IT consulting firms will be able to provide you with a suite of security services, including setting up firewalls, installing anti-virus and backing up sensitive data. This is an important function, as it keeps your company's data safe from breaches.
Software Installation and Programming
IT consulting firms can install new software for use on all of your company workstations and back up your software to remote servers to prevent data loss. They can also troubleshoot any problems with the software, keeping your office running smoothly.
Your IT professionals can develop Web and mobile applications for your business, create customized reports by extracting data from your existing applications and share data within applications. They can also perform needs analysis, helping you find new technology solutions that fit your business. Your IT specialist will work as your partner, consulting with you until you have developed a customized and comprehensive technology package for your company.
Hardware Services
Your IT specialists will help you to select the best hardware solutions for your company, deliver them to your workplace and set up all of the necessary components. Your consultants will install your PCs, workstations, firewalls, servers, phone systems and hubs.
IT professionals can help you to set up on-site servers or to install cloud-based information storage for your company.
In addition to setting up new systems, your IT consultants can perform general maintenance on your hardware including troubleshooting slow loading software, forecasting and preventing hard drive failure and repairing power supply failures.
Software Services
When you have decided to upgrade your existing software or buy new software, your IT consultant can make this process a breeze. Your consultants will purchase the proper licenses and apply them to all of the applicable workstations. They will use their industry resources to find you the lowest prices available. They will also make software recommendations and train your staff on how using the products.
You can also choose from specialized products for your industry including human resources software, accounting software and manufacturing applications. Your IT specialists will help you select the products that best fit your needs, and perform regular maintenance and upgrades as needed.
When you hire an IT consulting company in Toronto, you are hiring a partner who will make sure that your company's technology transition is seamless, and that you never have to worry about lost data.