Cloud services can be defined as platforms, infrastructure, or software typically hosted by third-party service providers and then made available to users through the internet. The function of cloud services is to facilitate the flow of data from front-end users to the service provider's system and back to the front-end user over the internet. As long as users have a computer with an operating system and an internet connection or a virtual private network, they can access cloud services.
Our cloud services are designed to provide accessible and affordable access to apps and other resources without the need for hardware. Cloud computing services include Software as a Service (SaaS), Infrastructure as a Service, and Platform as a Service. Each of these services offers our clients solutions to their different needs.
As a cloud computing company and service provider, Dynamix Solutions handles all cloud requirements and manages every service effectively. Customers can access cloud services through our servers, and as such, they do not need to host the applications on their servers. Furthermore, you only pay for the cloud services you use, helping you to significantly lower your operating costs, scale, and run your infrastructure more efficiently.
What Services Does Dynamix Cloud Services Provider Offer To Calgary Businesses?
At Dynamix solutions, we offer advanced cloud services providing various solutions to the needs of Calgary businesses. They include:
CLOUD BACKUPS
Dynamix helps your business avoid losing important data and documents by having backup copies with our cloud services.
REMOTE FILE SHARING & COLLABORATION
We provide your business with a central and shared place where your staff can access files, databases, and tools. Such an arrangement can streamline version tracking and control versions on documents being worked on by multiple people.
E-MAIL
We understand that companies need email services to conduct their businesses efficiently. We ensure that you keep the lines of communication with email hosted on a significant data center.
CRM
Dynamix ensures that your sales team has access to all your client information, empowering them to perform better even when they are not on site.
MICROSOFT OFFICE 365
Dynamix solutions make shifting to Microsoft 365 easy. We assist you in picking the best subscription for you. We also help you set up Microsoft 365 and migrate your documents, calendar items, emails, and contacts.

BENEFITS OF
Cloud SERVICES

for Calgary Business
A business gets the capacity to grow
There is no need for a business to spend on its equipment or dedicate additional IT personnel to run the service because the cloud service provider provides all vital infrastructure and software needed. As a result, the business can quickly grow as user demands change, whether adding more licenses to suit an increasing workforce or developing and improving the apps themselves.
Reduced operation costs
Cloud computing services are available on monthly or yearly subscriptions, removing the burden of buying onsite licenses from businesses. This, therefore, enables enterprises to use the services we provide, such as software and storage, without having to invest in the infrastructure or deal with maintenance and upgrades.
Greater adaptability
Calgary businesses can use our cloud services to acquire the services on an as-needed basis. If and when no longer using a particular application or platform, the company can easily cancel the subscriptions.
Improved security
Our cloud services offer comprehensive policies, procedures, and restrictions that will help your business improve its overall security posture and safeguard data, apps, and networks from intrusions.
IF YOU HAVE ANY QUESTIONS ABOUT OUR CLOUD SERVICES:
Simply call us at our Toronto office (416) 657-2449 or our Calgary office (403) 456-2183.
Cloud security is a collection of rules, regulations, protocols, and techniques that operate together to safeguard cloud-based applications, information, and infrastructure. Dynamix security measures are set up to protect cloud data, assist compliance with regulatory requirements, preserve customer privacy, and set up authentication procedures for particular users and devices.
Also known as cloud computing security, cloud security can be adjusted to meet your business's unique needs. Furthermore, because these standards can be defined and controlled in one location, administrative costs are decreased, allowing IT employees to concentrate on other aspects of the business.
We at Dynamix Solutions determine how cloud security is provided. We share the implementation of cloud security measures with the business owner we are dealing with. Also, we understand and take into consideration that robust cloud computing security is imperative for businesses transitioning to the cloud. As a result, we focus on offering the best security measures specifically customized for your cloud infrastructure.
Cloud security is critical for businesses transitioning to the use of cloud services. Cloud services are no less vulnerable than onsite computer networks to cyberattacks that are continually growing and more complex. We offer cloud security specifically tailored to your network.
Types of Cloud Services Provided by Dynamix Solutions
As a global IT service provider, Dynamix Solutions is a trendsetter in the modern world. We integrate services useful for corporate clients and the government with a realistic approach.
Software as a service (SaaS)
Software as a Service is typically a Cloud computing platform connecting users to software applications through internet-based on-demand sources or subscriptions. SaaS offers software solutions that you can buy or rent based on your needs from a Cloud provider.
We store the essential infrastructures, app software, app data, and middleware of any company in our data centers. Cloud applications can be connected via the internet using web browsers.
In addition, as Cloud service providers, we manage hardware and software components based on the service agreement to ensure the security and availability of the app. Thus, SaaS lets your organization swiftly scale up and get efficient Cloud services at a reduced upfront cost.
Your organization can rent productivity apps like calendaring, collaboration, email, and advanced business applications, primarily through enterprise resource planning (ERP) and customer relationship management (CRM).
You pay to use these applications according to your level of use or by subscription. Users can use the productivity apps to access, store, share and secure their vital information in the Cloud.
Consequently, SaaS minimizes the costs of developing customized applications that need installation, upgrades, and maintenance of the software, middleware, or hardware components. You gain access to more sophisticated enterprise applications at a favourable cost according to your needs and budget.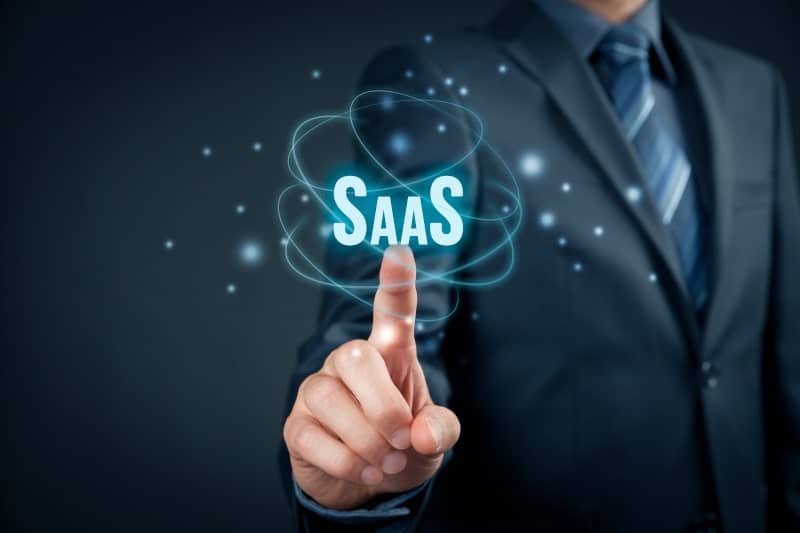 Infrastructure as a Service (IaaS)
Our Infrastructure as a Service delivers essential networking and storage resources through an on-demand basis. IaaS serves as a complete data center framework, driving away from the need to have on-site resource-intensive installations.
It is highly designed and integrated with improvised features that enable developers to quickly build mobile and web apps conveniently, using the underlying servers, networks, databases, and storage.
IaaS provides needed infrastructures for managing SaaS tools. Therefore, as IaaS providers, we are responsible for maintaining storage hardware and networking servers. We also deliver load balancing and application firewalls.
By migrating your firm's infrastructure to an integrated IaaS solution, you reduce the cost of maintaining the on-premises data centers and gaining real-time insights for your business. The flexible nature of IaaS helps in scaling your IT resources up or down according to demand.
Also, they enable you to quickly identify newer applications, thereby increasing the reliability of your infrastructure in the servers.
IaaS gives you room to bypass costs and the complicated purchasing and managing of physical data centers and server infrastructures. Any resource is served or delivered as a different service component that you can pay for on-demand or by any means agreed.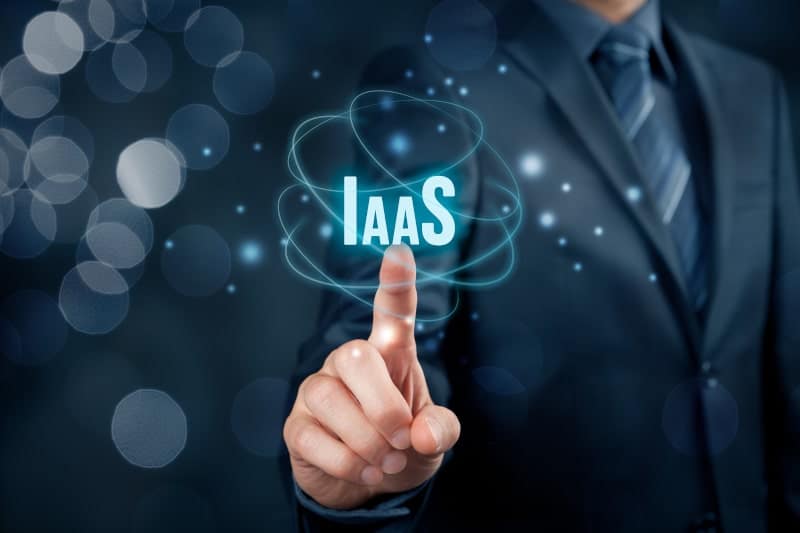 Platform as Service (PaaS)
PaaS is a Cloud service model that helps you develop and deploy Cloud-centered resources from simple to sophisticated enterprise applications. It provides operating systems, programming languages, and databases that organizations can utilize to create Cloud-based software efficiently without needing additional elements.
You only purchase resources you require from a Cloud service provider, and can then access them via a secured internet connection. PaaS is mainly designed to help complete the web application cycle that is building, deploying, testing, updating, and managing Cloud infrastructures.
Supportive infrastructures such as database management systems, development tools, and middleware offer a complete deployment environment. PaaS enables you to avoid many expenditures on buying and controlling container orchestrators, middleware, and software licenses. Also, it offers enhanced applications like directory, workflow, scheduling, and security which developers use to build customized Cloud-centered applications.
improvised Cloud features like multitenant capacity and scalability are well integrated with analytical tools, which analyze data and find valuable insights for your business.
Our PaaS provides an extensive environment for companies and developers to build, host, and deploy various applications, saving software developers from the challenging complexities of setting and configuring infrastructures. These development tools help create customized applications based on users' needs.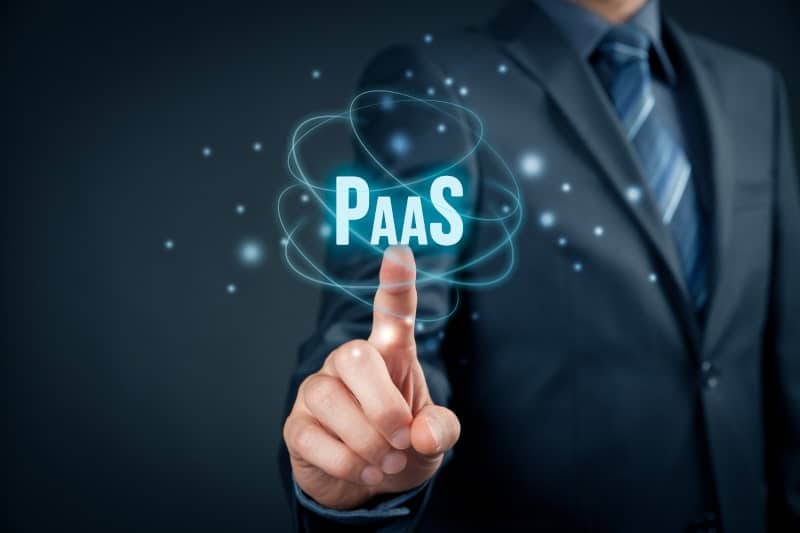 Cloud Service Options for Your Calgary Business
By partnering with us, you gain professionally examined Cloud services, with our IT experts handling all infrastructures you need for your business in Calgary. Dynamix Solutions is flexible and offers various Cloud services, including: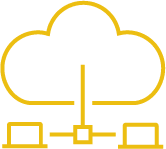 Public Cloud
Our public Cloud is a platform for delivering computing resources, storage, and servers through the internet to third parties. A public Cloud virtualized environment relies on faster network connectivity for transmitting data in a shared infrastructure.
As a Cloud service provider, we own the software, hardware, and supportive infrastructures. We also host essential on-demand resources and deliver them to customers through a dedicated network connection.
The public Cloud offers suppliers the necessary infrastructure for hosting and deploying workloads in the Cloud servers. In addition, we provide services and tools that are significant in managing Cloud applications like data storage, monitoring, and security.
Migrating your on-premises to the Cloud can either be offline or online. Offline migration means the IT team can copy the data from your local site in a portable storage device and then physically transfer the hardware to a Cloud provider.
Online data migration takes place through a network connection on the public internet or via the service provider's network system. When there are enormous volumes of data to transfer, offline migration is faster and comparatively cheaper. Online migration is suitable for organizations with a small volume of data.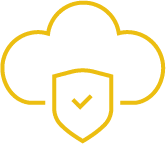 Private Cloud
Our private Cloud is a Cloud computing service that is vastly scalable and works via proprietary architecture. It works in a single-tenant environment, which means it doesn't share resources with other parties.
The resources are hosted and managed in varied ways for efficiency and ultimate security. Thus, the private Cloud can be centred on infrastructures and resources in the on-premises data centers of organizations offered by third-party firms.
In addition, the single-tenant environment is appropriately enabled by using visualization software with its resources being dedicated to a tenant or single user. Our private Cloud is distinguished from other Cloud models through a container and visualization software stacked over the operating system of the Cloud servers.
The proprietary nature of the private Cloud model makes it hard to share organization resources with third parties. It is best for dynamic businesses with unpredictable computing necessities that need proper control through their environments.
These necessities include compliance requirements, security, and business governance. Consequently, when a company implements a private Cloud, it seamlessly opens its path to certain benefits majorly, including scalability and user self-service.
Also, a user can be provided with skills in configuring virtual machines (VMs) that are essential in optimizing computing resources when demanded.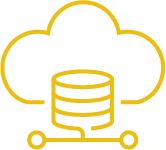 Hybrid Cloud
Dynamix's hybrid Cloud is a computing environment comprised of a mix of on-premises, public Cloud, private, and third-party services using an orchestration platform. Typically, this process involves connecting the on-premises data center to a specific public Cloud.
The Cloud connection includes all other private assets amongst the edge devices. Our hybrid Cloud model deploys workloads through a private environment and moves them when computing costs. With this, a business gains more significant data deployment and flexibility options—the workload of a hybrid Cloud includes the hosting, network, and web service functionalities of an application.
The vital part of our hybrid Cloud is its ability to create a tenant environment where the service providers offer private, public, and on-premises resources. This Cloud model enables business enterprises to deploy their critical workloads using the Cloud and host less sensitive resources on the third-party Cloud provider.
With this approach, an organization can get the best service from public and private models. For our hybrid Cloud to work successfully, a strong network is essential, and this involves a more expansive area network comprised of additional security.
An organization should evaluate its prime network connection to ensure it conforms to the specified requirements from our service agreement level.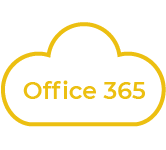 Microsoft 365
Microsoft 365 is a global productivity Cloud service with many suite apps deployed to enable you to gain a more innovative and excellent experience without wasting much time. Office 365 brings intelligent Cloud services alongside advanced security for scaling up your business operations in a radical way.
The IT infrastructure deployed by Microsoft 365 incorporates mobile and desktop devices that authenticates systems needed for keeping data safe.
It integrates toolsets and features from security packages, enterprise mobility, and the windows operating system that establishes security and authentication protocols. Versions of Microsoft 365 at Dynamix Solutions include Microsoft 365 enterprise and Microsoft 365 business.
Microsoft 365 enterprise is best for big businesses, since it's integrated with numerous established infrastructures for IT. The enterprise version is suitable for enterprises requiring integrating a collaborative work environment alongside legal systems.
Microsoft 365 business is developed for SMBs that need to deploy an incorporated and collaborative working environment. This version suits businesses that do not have skilled IT personnel with the necessary infrastructure that they can manage.
The expanded development tools enable organizations to build specific and secure platforms where people can work in more innovative ways. The collaborative environment enables a productive competitive advantage without incurring devastating costs.
What Can You Store in The Cloud?
Generally, Cloud storage is a platform most professionals and primary users should take advantage of for their daily operations.
Media Files
You can save tons of videos, images, and audio files with your laptop and mobile devices. Rather than leaving all your media scattered, you can utilize storage to filter your files and create running media libraries.
Critical passwords
Securing your online details is crucial. However, it can become daunting to remember every password for most websites you use. Therefore, you can use the password management platform provided by the Cloud.
The Cloud program can help you store all your passwords with the option of getting a unique password. Your passwords will then be managed and protected by a unique master password.
Creating embedded videos on the drive
Individuals who frequently require uploading videos and inserting them on websites or blogs can effortlessly use the Google drive to get these tasks done. Essentially, this is impactful for those who don't require the use of video hosting sites such as YouTube.
The process is equally simple, since all you have to do is open your Google Drive account, then upload the specified video. Thus, you can share by clicking the share button so that viewers from public and private sites can access it.
Afterward, you have to right-click your video, select the drive viewer option, and embed the video that you will copy and paste on your blog or website.
Using third-party apps to scale up your collaboration
Services of Cloud storage amalgamated with numerous apps can enhance your team's effort. Even though Cloud services integrate seamlessly with document management services and some apps, enterprises fill shares and synchronizes services with third-party integrations.
Why Choose Dynamix Solutions
Dynamix Solutions offers cloud services through highly trained and experienced staff. We are competent in assisting any organization with a cloud assessment to evaluate any systems that can deliver more excellent dependability and availability by replacing office servers with the cloud. We provide unrestricted access to your clients' cloud data. Our cloud services can help your business to:
Increase partnership.
You and your colleagues will have unlimited and restricted access to your documents allowing you to edit and share them whenever you want. Thanks to our cloud-based workflow and file sharing, your team will be able to make real-time updates and have complete insight into their collaborations.
Improve security.
You will have access to your data regardless of what happens to your computer. You will also be able to delete data from lost computers remotely to ensure that sensitive information does not get into the hands of the wrong people.
Automatic update of your software.
We handle frequent software updates, thus helping save the time you would have used in system maintenance. Therefore, you will have time to concentrate on essential things such as building your business.
Save your cost of operation.
When you use our cloud services, you'll be able to avoid expensive costs on computer hardware/software. You can pay as you go and benefit from a cash-flow-friendly subscription-based strategy.
Choosing our cloud services great benefit to your company. If you own a business in Calgary, get in touch with the Dynamix Solutions cloud services provider for guidance on incorporating cloud computing services into your business.
Our office in Calgary serves Calgary and surrounding areas.
WE LOOK FORWARD TO HEARING FROM YOU.
Frequently Asked Questions
EXPERT INSIGHTS FOR YOUR BUSINESS
Guide to Selecting the Right Cloud Services Provider for Your Canadian Business

Cloud computing has revolutionized the way businesses operate. It offers numerous benefits such as scalability, cost-efficiency, and flexibility, making it an attractive option for businesses of all sizes. However, choosing the right cloud services provider is crucial to ensure a …

Read more

What is Cloud Technology, and How Does It Work?

We are living in the age of knowledge-driven economics. Information is an asset, and how we share it defines the extent of our success. We have made major developments in the way we share and exchange information, however, the real …

Read more

Benefits of Cloud Computing

In today's digital world, more and more businesses are turning to cloud computing for their data storage and computing needs. Cloud computing provides a range of benefits, including cost savings, data security, flexibility, and high speed, making it an attractive …

Read more