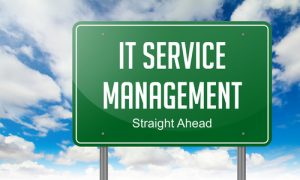 If you are considering outsourcing managed services, you are likely questioning the merits of such a decision. The decision to outsource IT responsibilities partially removes the element of control. Yet it can also be a convenient and efficient solution.
Outsourcing Managed Services Can Pay Dividends
When a business makes the decision to outsource some of the IT services, it is done with reservations. The decision is often controversial as it eliminates local jobs and asks outsiders to bear the weight of what are oftentimes significant responsibilities. Yet quality IT services usually improve business functionality. The risk is oftentimes worth taking as it can reduce overhead costs, incorporate highly specialized labor and boost profitability to levels that can actually further secure domestic jobs.
Outsourcing Managed services Doesn't Cede Control
Outsourcing business processes does not mean that an organization will surrender control. While IT workers will be far away in terms of geography, they can be reached in a moment's notice. IT providers operate with a narrow focus to support the specific needs and desires of partner businesses with highly idiosyncratic challenges. Simply put, IT providers are willing to bend to the will of business partners to implement customized solutions. They'll do more than merely provide support. Most are capable of providing unique insight to help partner companies solve complex problems. The result of such a relationship is oftentimes efficient autonomy, reduced costs and a fortified business foundation.
Businesses considering outsourcing their IT needs should understand that it's not an "all or nothing" proposition. Operations can be outsourced piecemeal so that the business can maintain as much control as it likes. As the relationship with the IT provider progresses, most businesses bundle even more services as they've tested the waters and found them to be quite comfortable. Businesses can always maintain an IT department that communicates with the outsourced IT provider.
Most find that it is ideal to outsource processes in an effort to shore up an internal weakness. It is often much more cost effective to hand off highly specialized tasks to providers who excel in those niches than it is to hire a full-time specialist in-house. Outsourcing IT services enables business owners and managers who are concerned with surrendering control of their IT processes to obtain niche support while maintaining a solid foundation at their headquarters. In this scenario, outsourcing of IT processes is mutually beneficial to both the business and the IT provider.