Healthcare clinics face unique challenges when it comes to information technology, especially considering the privacy requirements and the complexity of the information being handled. Ensuring that medical data remains accurate reduces medical issues due to errors. Another important issue that clinic owners and management have to face is the threat of hackers, who constantly seek easy targets from which to steal valuable medical data. As such, they are better off with managed IT services as opposed to an in-house it team.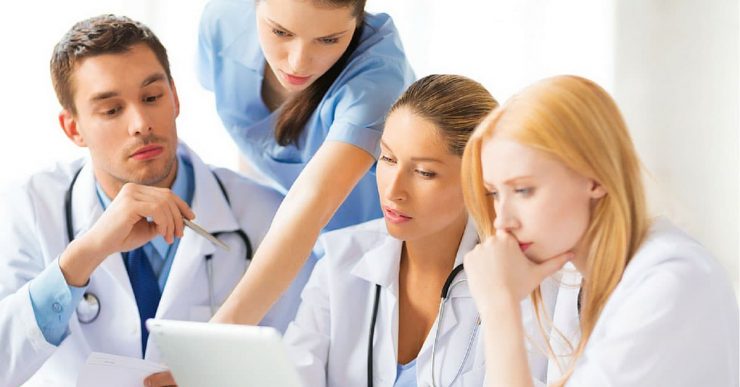 Slow Turn Around Improved by Top-Notch Managed IT Services
Clinics that wish to reduce the amount of time that patients and doctors spend waiting should seek IT services that streamline the handling of data. Centralizing data provides doctors fast, easy access to accurate patient information, speeding up the process while providing the same level of healthcare.
Don't Choose the Cheapest IT Service
Choosing the least expensive IT management service risks the quality of service provided to your clinic. Patient data is so valuable that it's not worth risking on IT providers who don't provide the best security.
Speak with Employees Using Managed IT Services
As a manager or owner of a clinic, the people who will be using your IT system the most should be comfortable with the IT provider you hire. Consult with them before making a decision.
It's All About You
Never forgot that the IT company you choose should be completely focused on your clinic. If the company you hire is more interested in growing their business than services yours, it may be time to choose another service.
IT is a People Industry
Although technological industries are notorious for not being the most social group of people, it's vital that you're able to get along with your IT team. This ensures a smooth working relationship between employees in your clinic and your IT service providers.
Scalable Services Grow With Your Clinic
Choose an IT company able to scale their services according to the amount of bandwidth being handled. This way, you're not paying too much for power you don't need while ensuring that extra capacity is available when you need it.
Go Local
In the event of a complete catastrophe, you want to make sure that the IT company you work with is able to visit your clinic to personally take care of any catastrophes. Email doesn't cut it when you need immediate help with medical IT systems.
Technological Compatibility
In addition to being simpatico with the personalities of your IT collaborators, it's important to be compatible with the technology they use. A complete changeover of technology should only be attempted when absolutely necessary.
Does Your Health Clinic Business Require Managed IT Services?
If you have any questions about what our Managed IT Services can do for you, simply "Request Quote" or call us at our Toronto office (416) 657-2449 or our Calgary office (403) 456-2183.